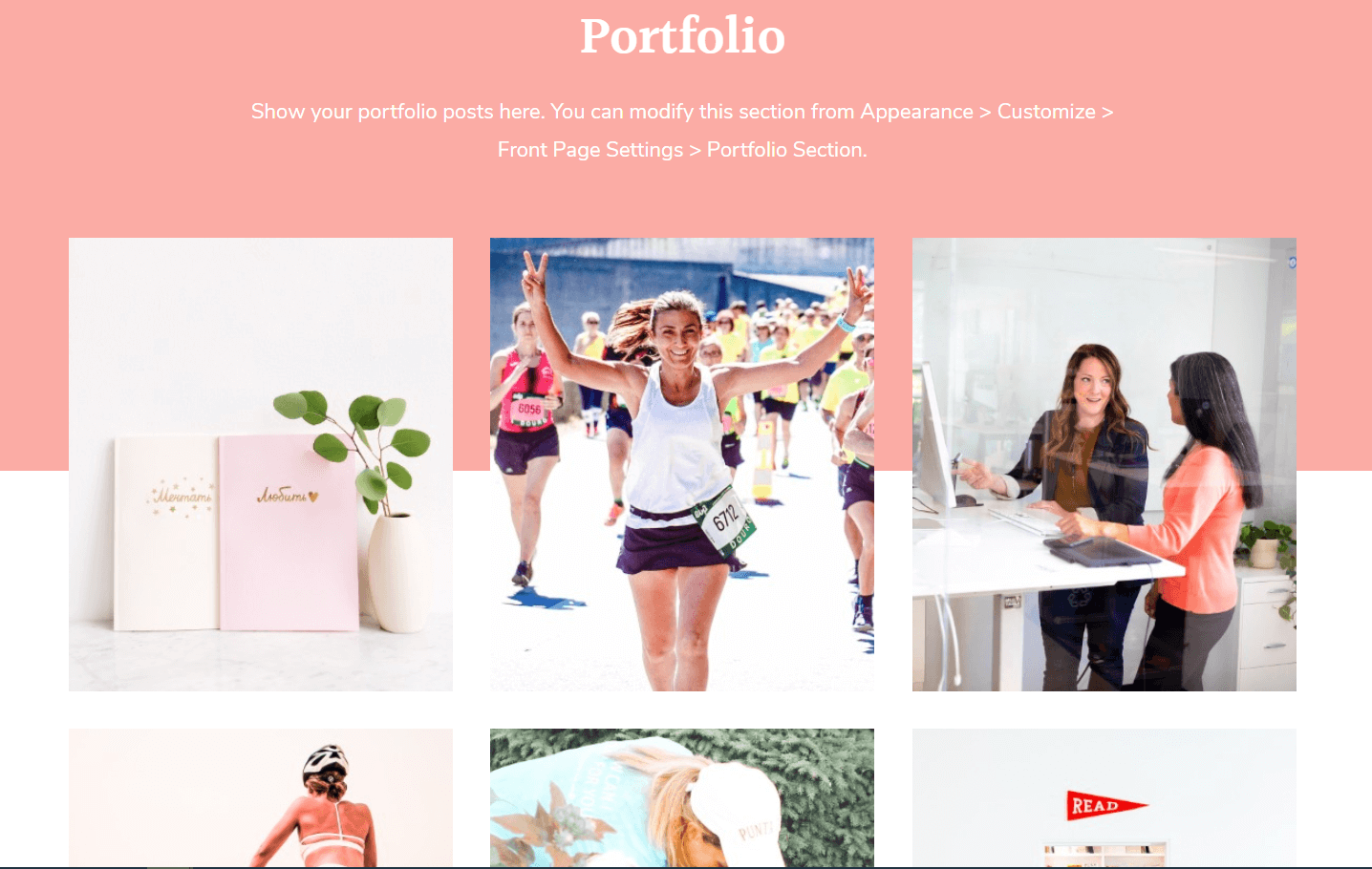 Please follow the below steps to configure the Portfolio Section.
Go to Appearance > Customize > Front Page Settings > Portfolio Section.
Enter the title of the section in the Section Title field.
Enter the subtitle in the Section Subtitle field.
Select the number of Portfolios.
Enter the label for the button in the Button Label field.
Select the layout of the portfolio section.
Publish the changes.