You can create recipe taxonomies such as Courses, Cuisines, Cooking Methods and assign these taxonomies to recipes. To do so, please follow the instructions below.
Go to Admin Dashboard > Recipes > Courses.
Enter the name, slug, description.
Select the color of the Taxonomy, upload the image and select icon for the Taxonomy.
Click on Add New Course.
Similarly, you can create Cuisines and Cooking Methods.
After creating these taxonomies, you can assign them to recipe posts via Admin Dashboard > Recipes > All Recipes.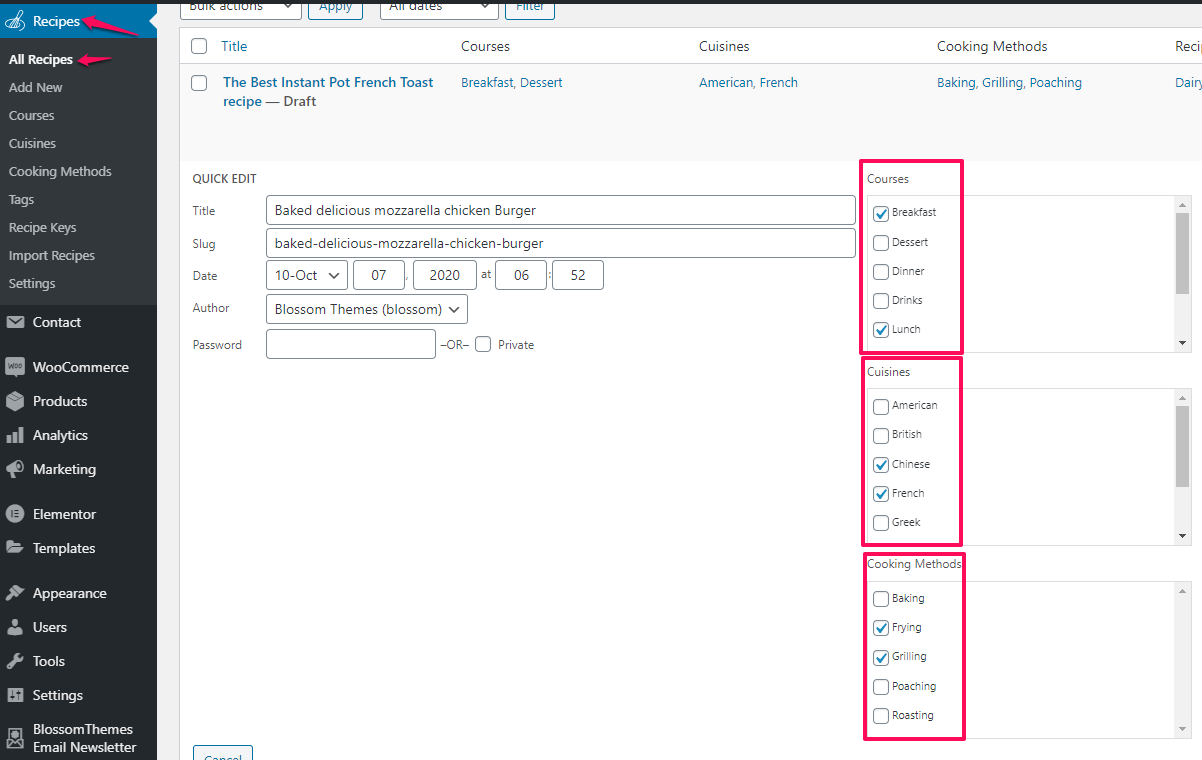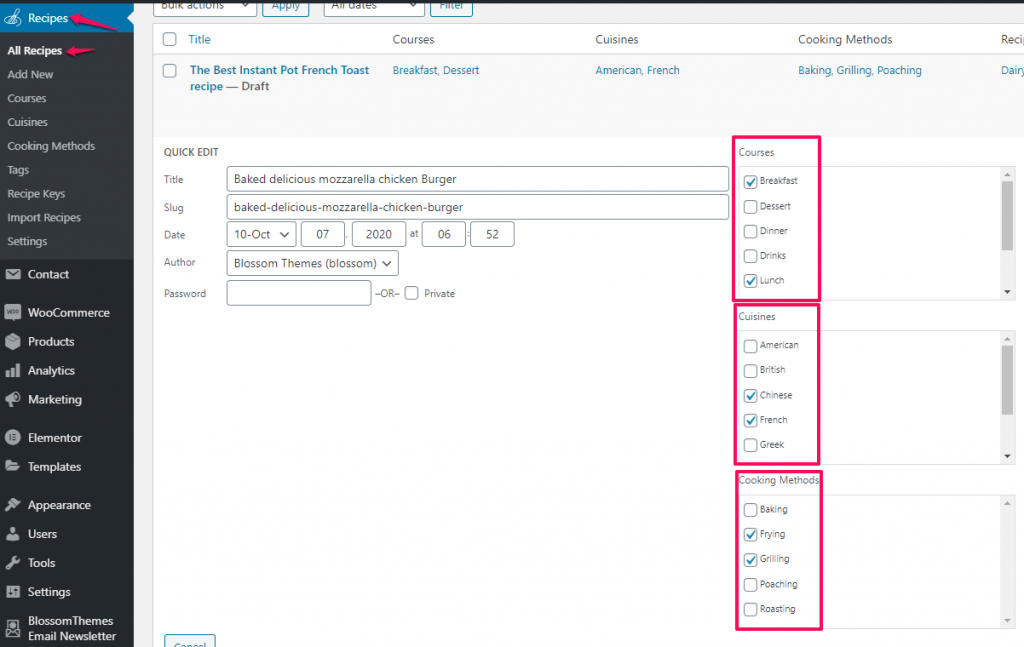 You can also display these recipes on a page based on its taxonomies by using the Recipes by Taxonomies block. To configure this, you can refer to this documentation link- Recipes by Taxonomies.
Updated on