You can add the contact information and a button on the header by following the below instructions.
Go to Appearance > Customize > General Settings > Header Settings
Enter the necessary information in the Phone, Email field.
Enter the Button Label in the Header Button Label.
Enter the link of the button in the Header Button Link.
Enable the Open in new tab button if you want to open the button link in a new tab.
Enable Header Search to show Search button in the header.
Enable Shopping Cart to show Shopping cart in the header.
Click on Publish.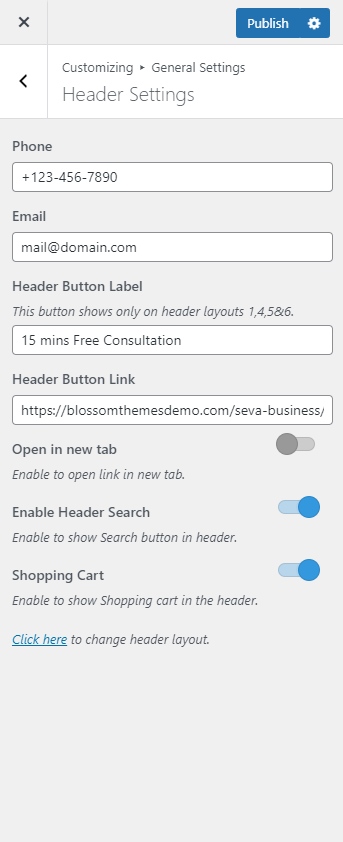 Updated on