You can either follow the video or follow the below steps:
Note: The Pro version of this free themes offers you the option to choose Pattern as Background as well. It provides 63 awesome background patterns.
You can add a background image to your website from here.
Go to Appearance > Customize > Appearance Settings > Background Image
Click on "Select image" button to add the background image.
Click Publish when you are satisfied.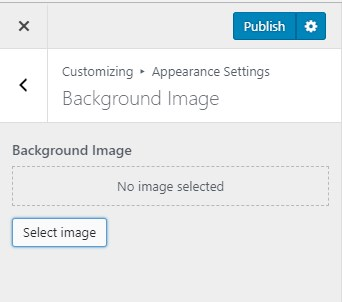 Updated on