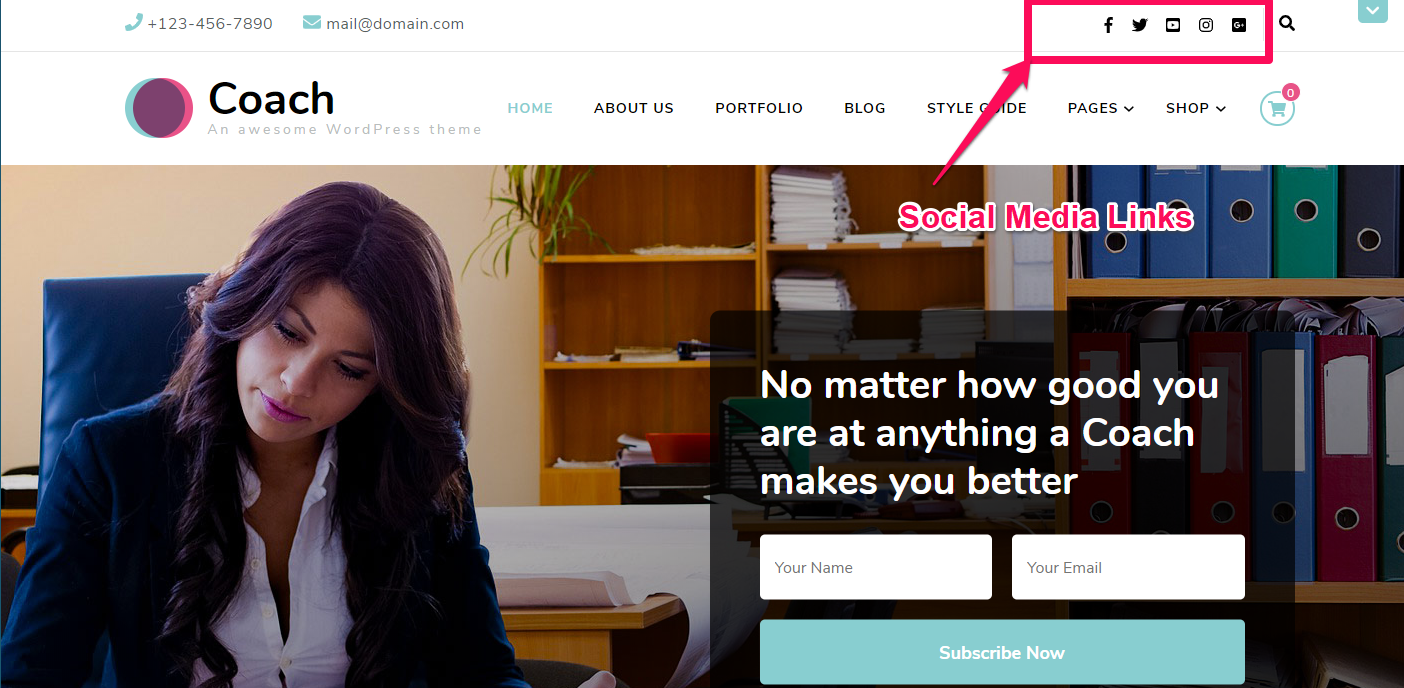 You can either follow the video or follow the below steps to Add Social Media Icons in Header.
Go to Appearance > Customize > General Settings > Social Media Settings
Enable Social Links to display social media links in the header.
Click "Add new links" button to add a social media icon.
Select a social media icon and enter the respective social media profile link.
Click Publish.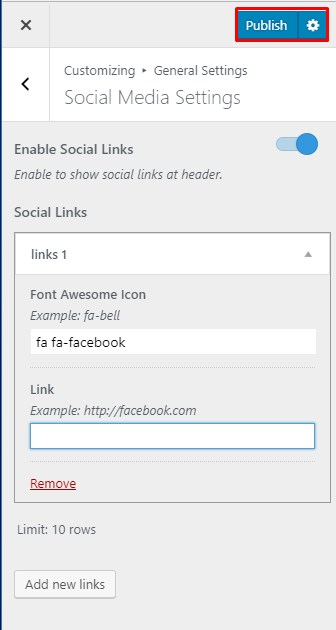 Updated on