You can either follow the video or the below steps to configure this section in the Blossom Feminine theme.
You can set up the author bio on the sidebar of the homepage and other pages of this theme.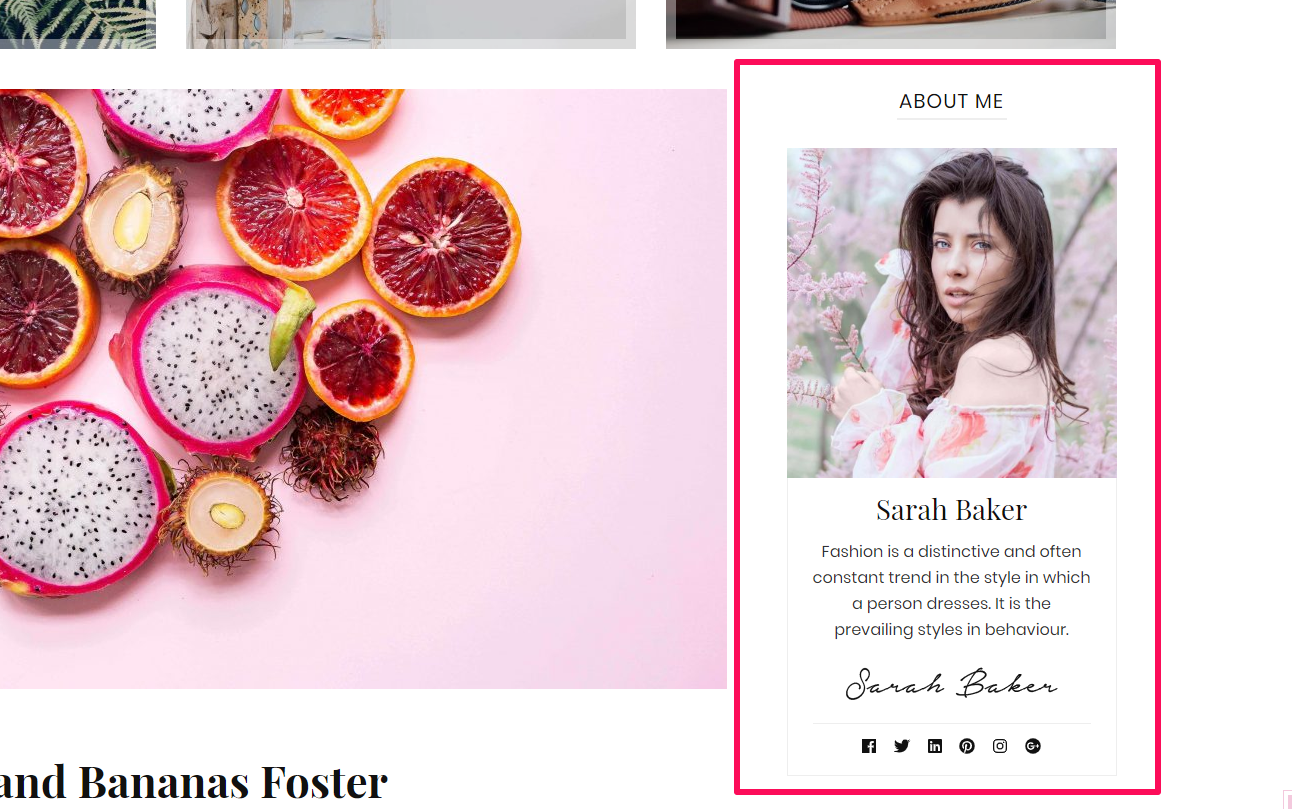 Please follow the below steps to set up the author section on the sidebar of your website.
Please make sure that you have installed BlossomThemes Toolkit plugin before setting up the author widget on the sidebar.
Login to your WordPress Admin Panel
Go to Appearance > Widgets
Select Blossom: Author Bio Widget & add it to Sidebar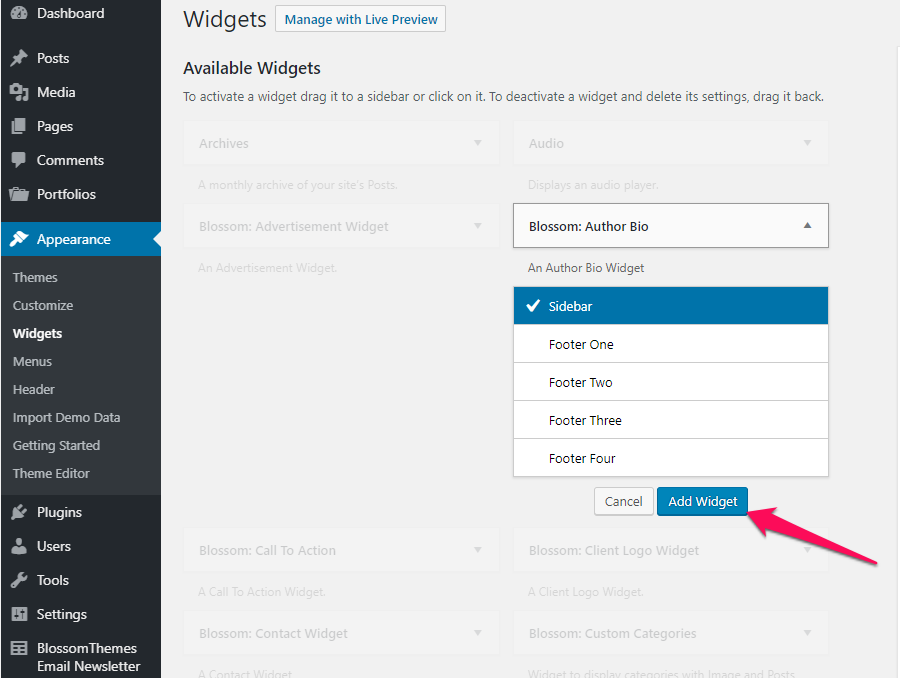 Enter the Title, Author Name, and Description
Upload the Author Image, signature and add the social media links
Click on Publish
Updated on