Please follow the below steps to configure the Shop settings in the Fashionable Lite theme:
Go to Appearance > Customize > General Settings > Shop Settings.
Enable Shopping Cart to show shop cart icon on the site header.
Click on "Select Image" to upload your Shop background image.
Enable Shop Page Description to show shop page description.
Click on Publish.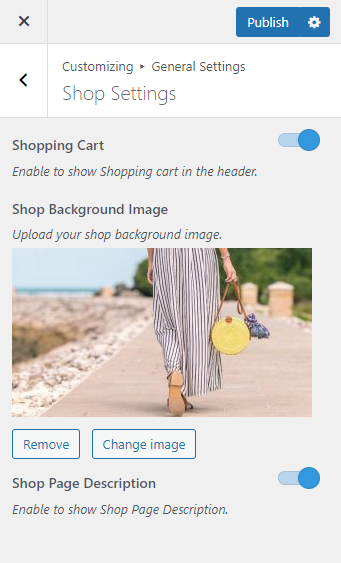 Updated on