Note: Make sure you have installed and activated the BlossomThemes Toolkit Plugin for this section to work as desired.
Please follow the below steps to configure the Featured Area Section.
Go to Appearance > Customize > General Settings > Featured Area Section.
Click on "Add a Widget" and choose "Blossom: Image Text".
Add Title for the featured section and click "Add Image Text".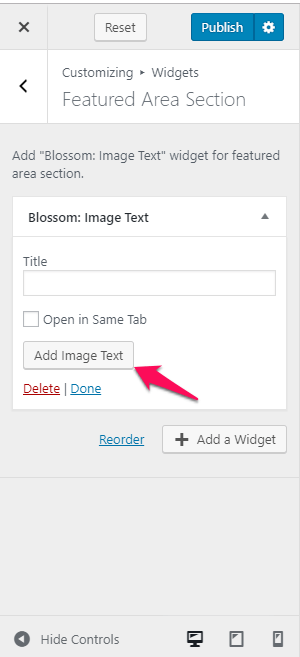 Upload the Image and add the Link Text and Featured Link. The Link Text won't appear unless you add the Featured Link.
Click on Apply. The featured area won't appear unless you click on the Apply button.
Publish the changes.

Updated on