Go to Appearance > Customize > General Settings > Header Settings
Enable Header Search to show the Search button in the header.
Enable Shopping Cart to show the Cart icon in the header.
Enter the phone number and email of your organization.
Enter the BlossomThemes Email Newsletters Shortcode. (Make sure you have installed, activated, and generated shortcode using the Blossom Themes Email Newsletter plugin)
Enable Shop Page Description to show the description for the Shop page.
Enter the button label and button link for the Getting Started button.
Enable the Open in new tab option to open the Getting Started button link in the new tab.
Click Publish.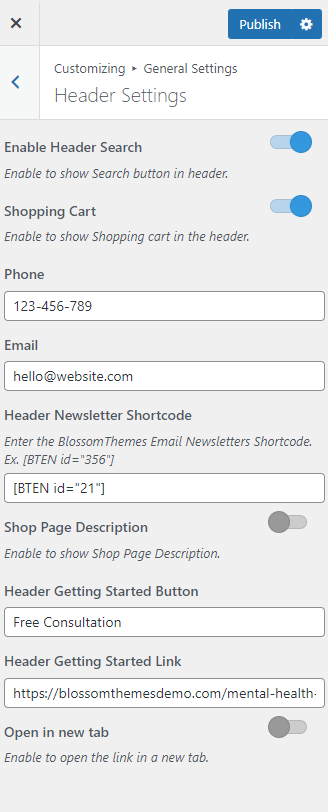 Updated on