Seva theme includes several landing page templates that you can import and edit with your content
The theme includes the following Landing templates:
If you want to use any of these template, you can follow the instructions to import these on your website easily.
At first, please ensure that Elementor Website Builder is installed on your website.
Step 1:
Download the zip file from the below link.
Step 2:
Once the download is completed, go to your website and navigate to Templates > Saved Templates.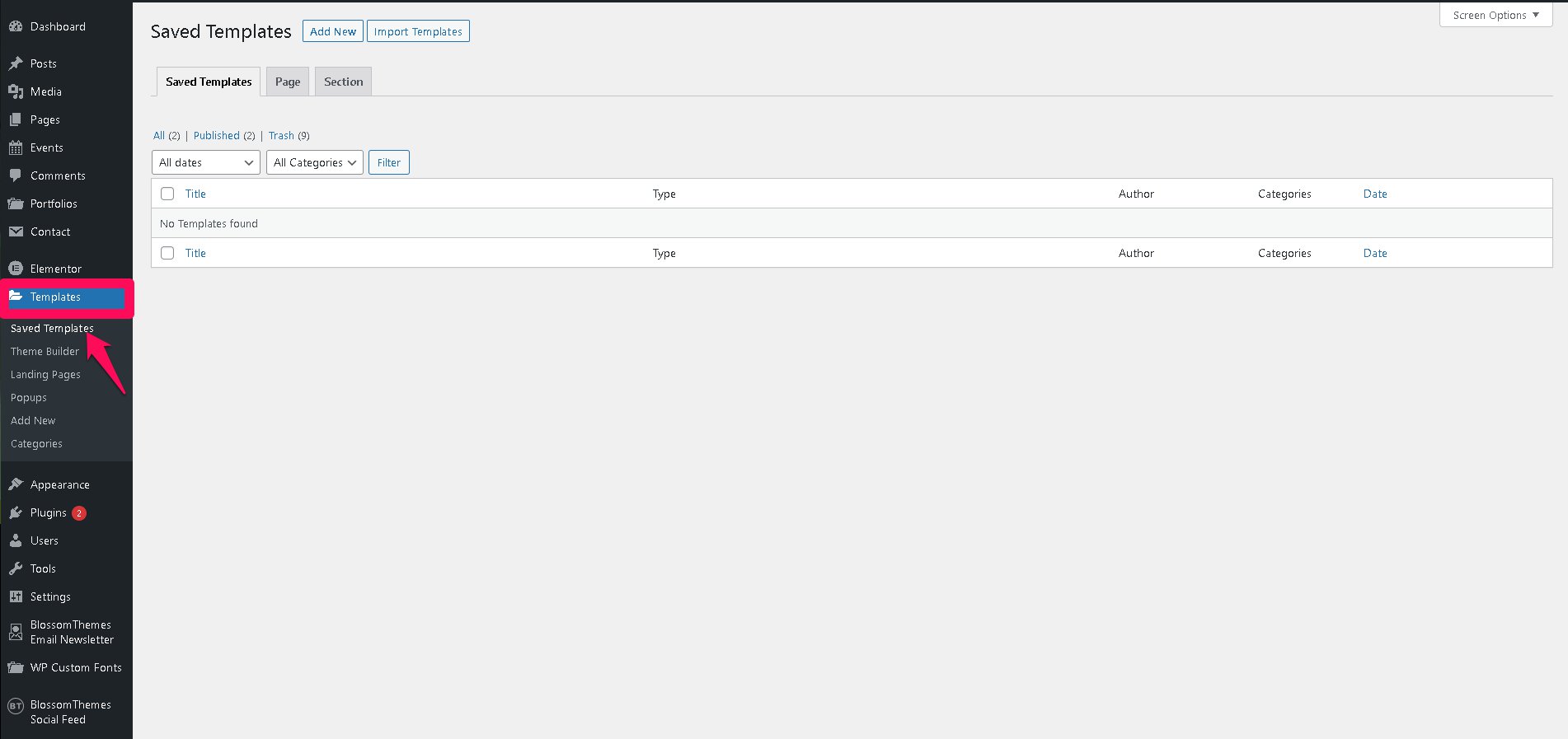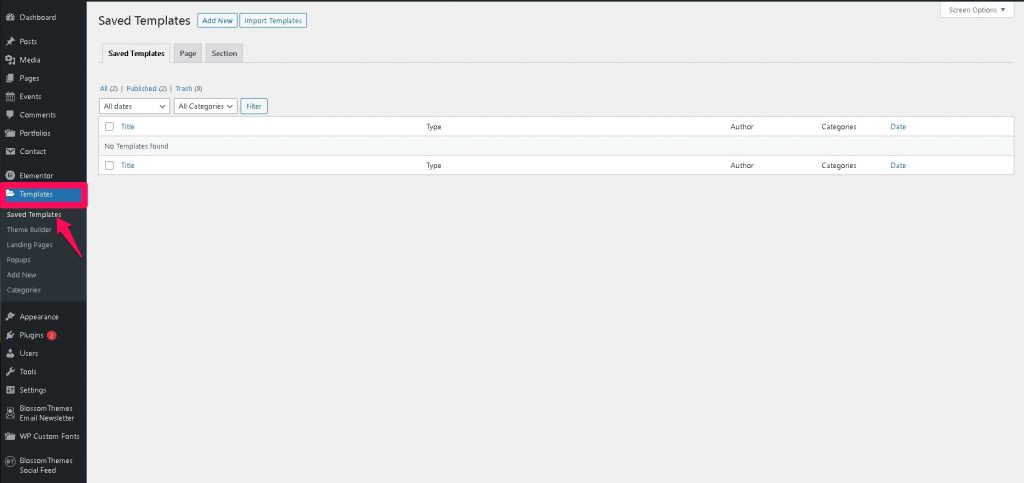 Step 3:
At the top, you will see Import Templates button. Click on that button.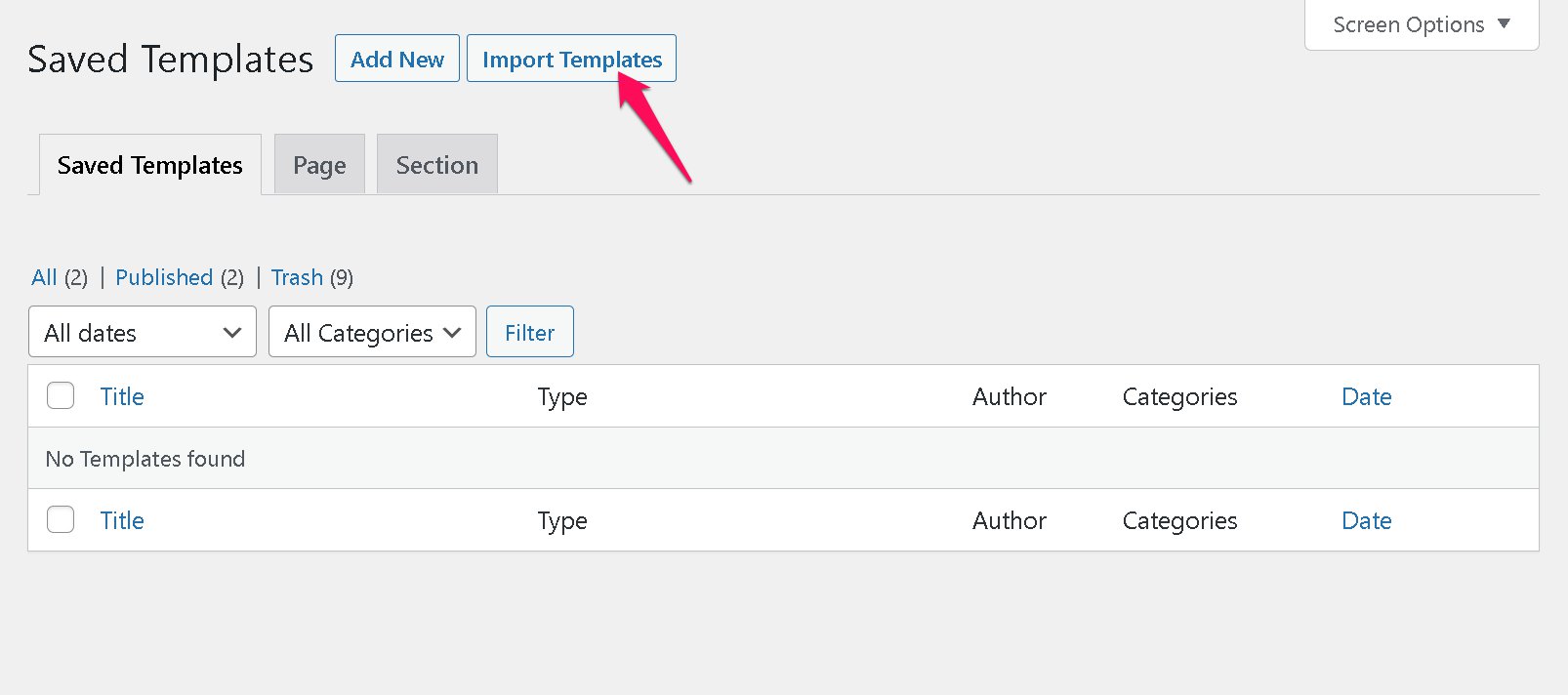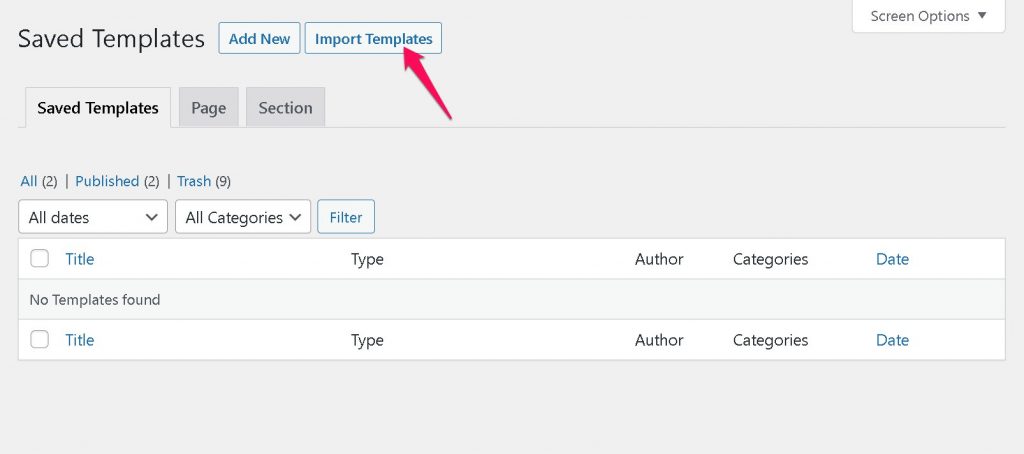 Step 4:
Click on Choose file and select the downloaded file. Finally click on Import Now button.

Step 5:
Once the template is successfully imported, you can preview all the templates via Templates > Saved Templates from your dashboard.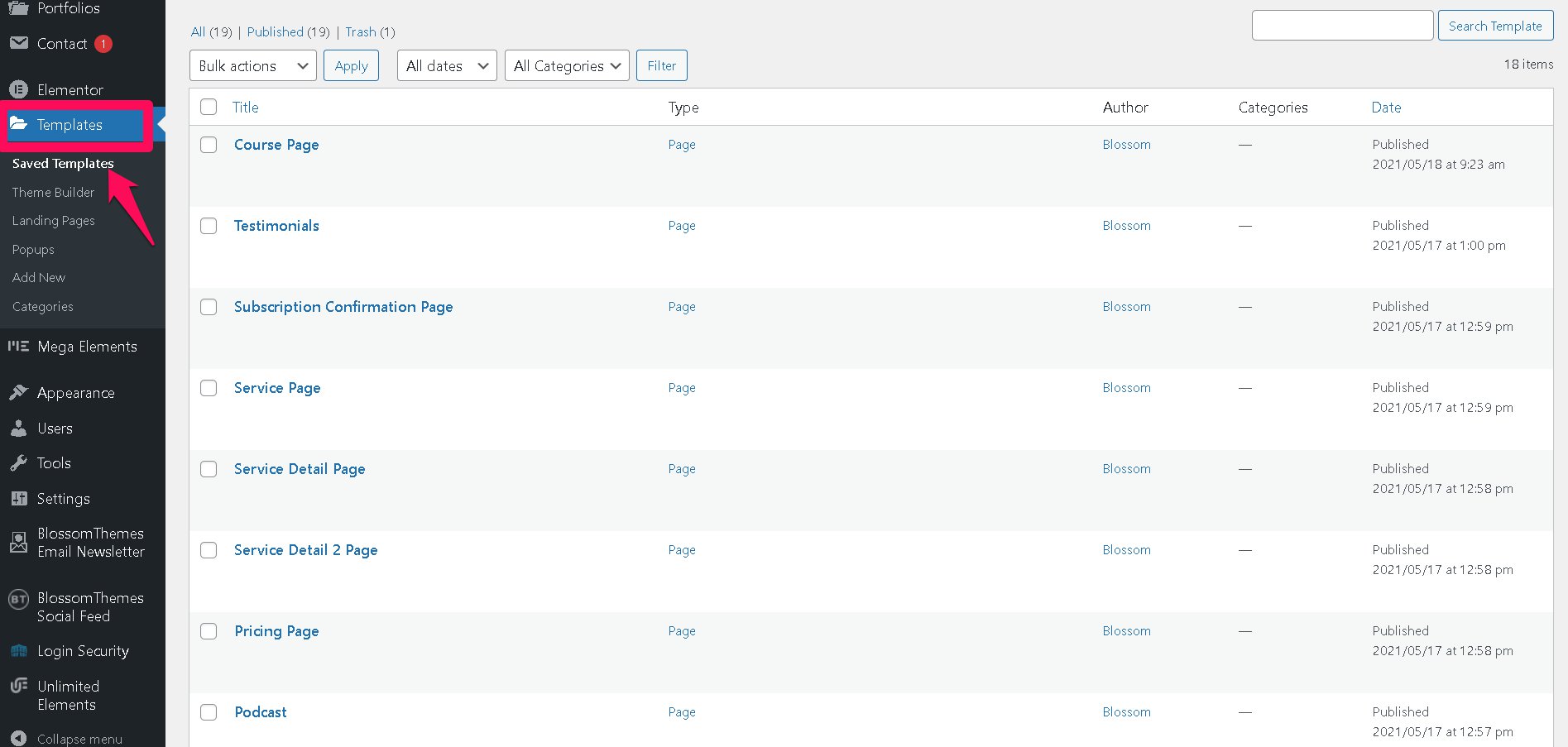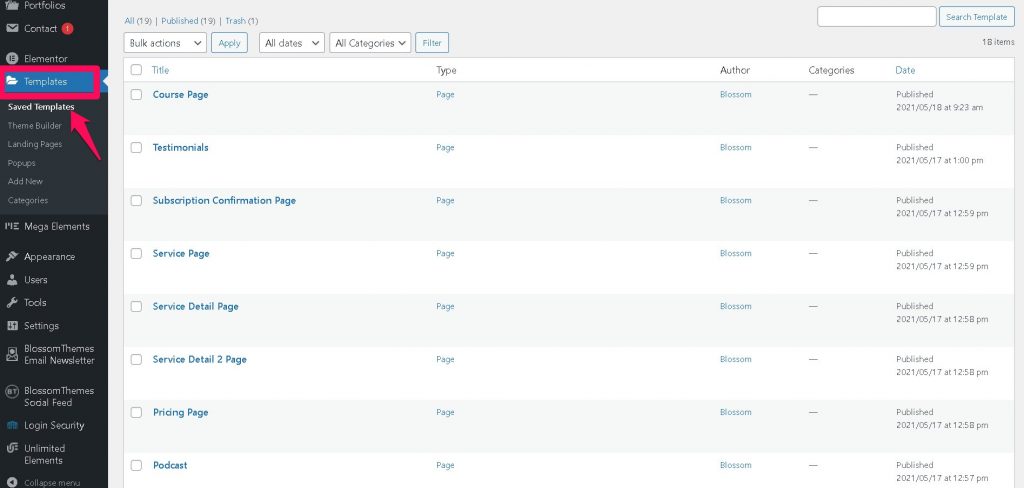 One more additional step will be required. Some page are Elementor Full Width template and rest are Elementor Canvas. You have to change the template manually by referring below.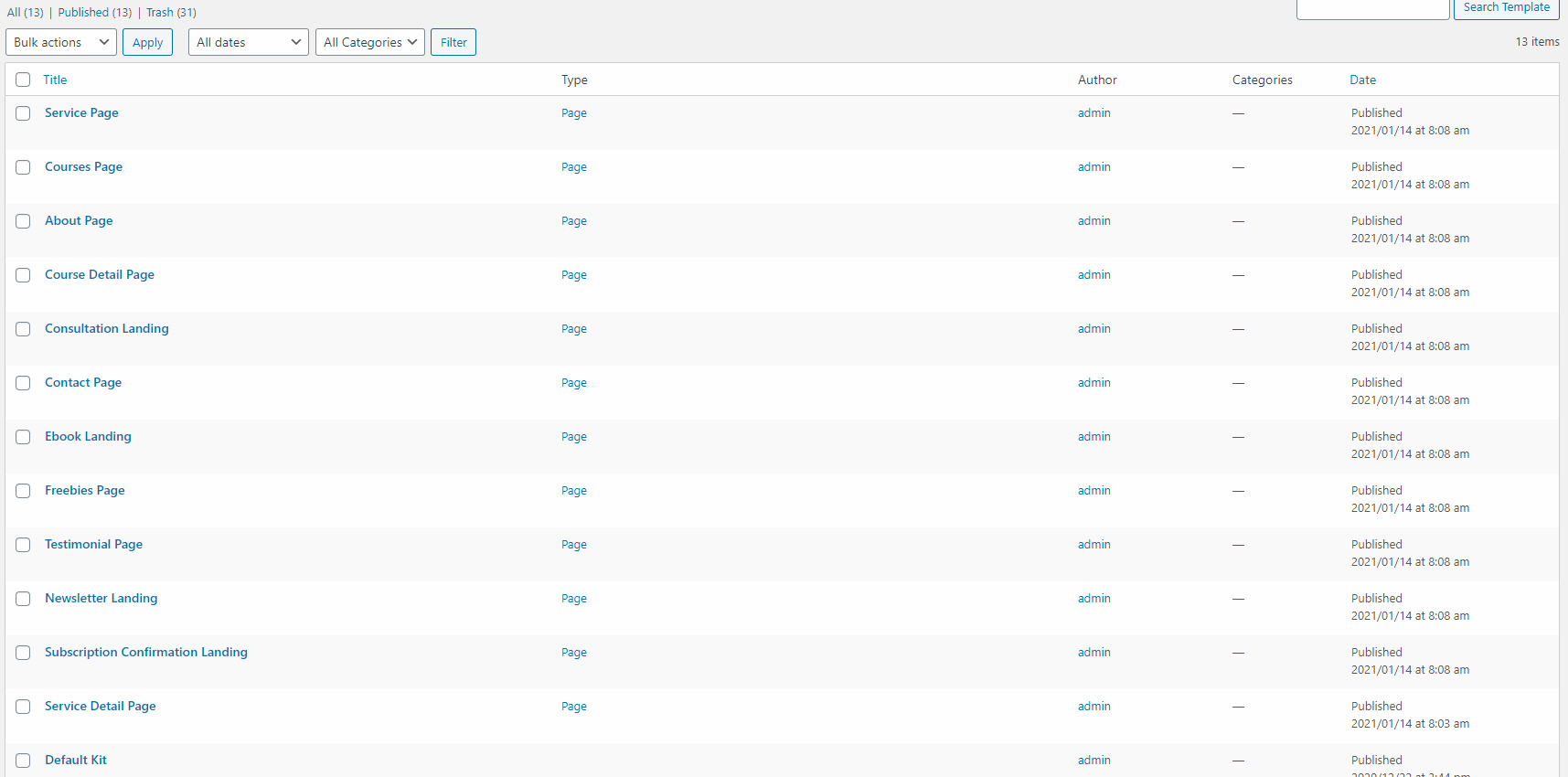 Only Consultation Landing, eBook Landing, Newsletter Landing, and Subscription Confirmation Page needs to be assigned Elementor Canvas template. The rest can be assigned the Elementor Full-Width template.
If you want to view the templates, you can click on the View link.
Step 6:
In order to import the template you need to create a page and edit with Elementor. Please refer to the instruction below:
Go to Pages > Add New.
Add the Title of the page and Click on Edit with Elementor as shown below:


It will open the page with Elementor. Click on Add Template Icon.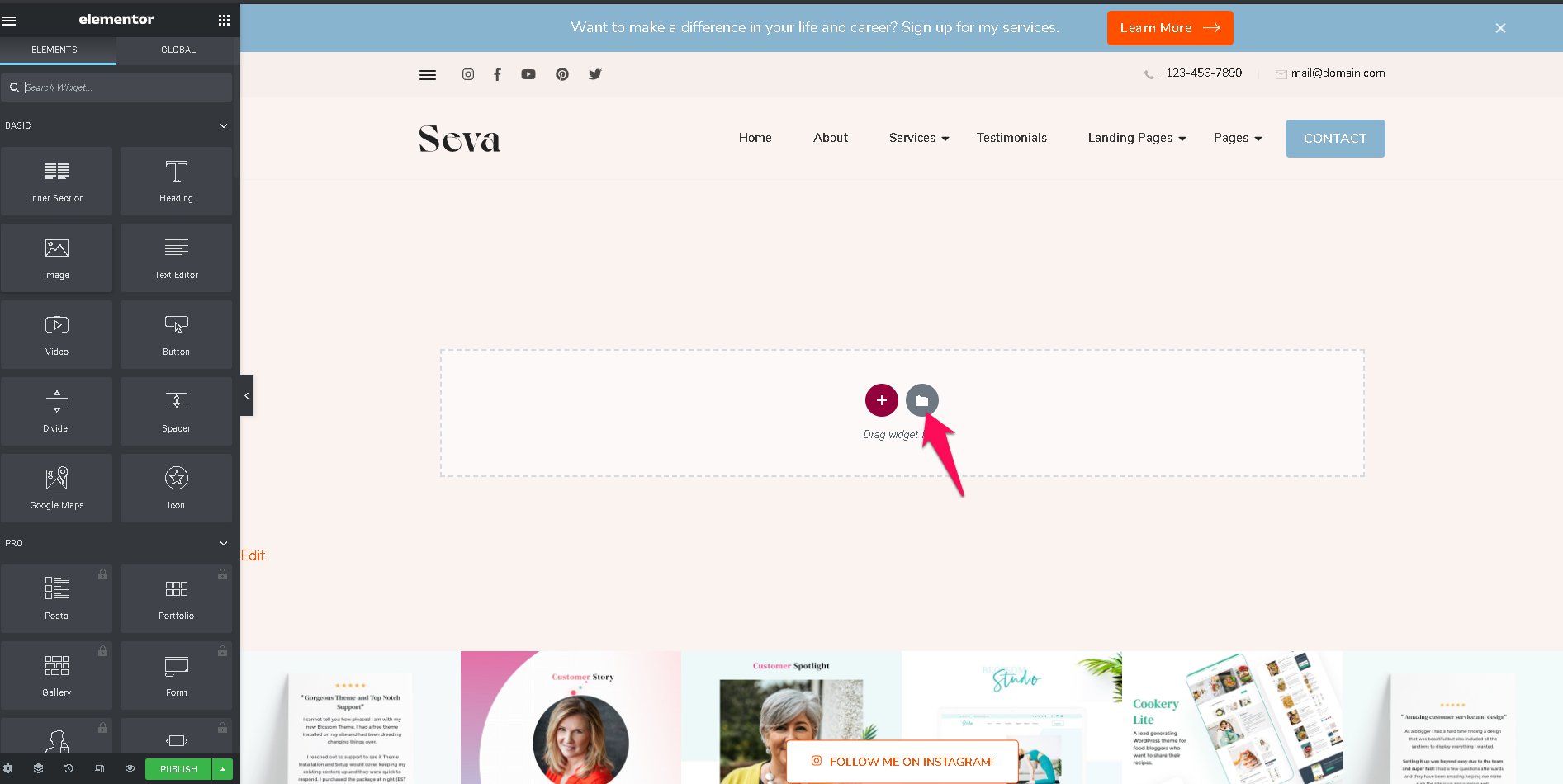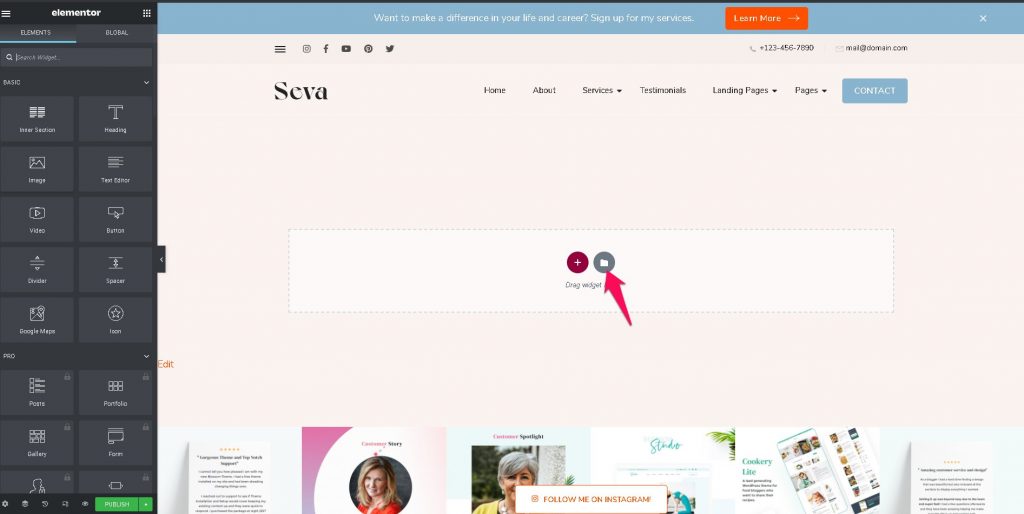 Click on My Templates tab at the top to see all the imported template. To insert the desired template, click on Insert as shown below: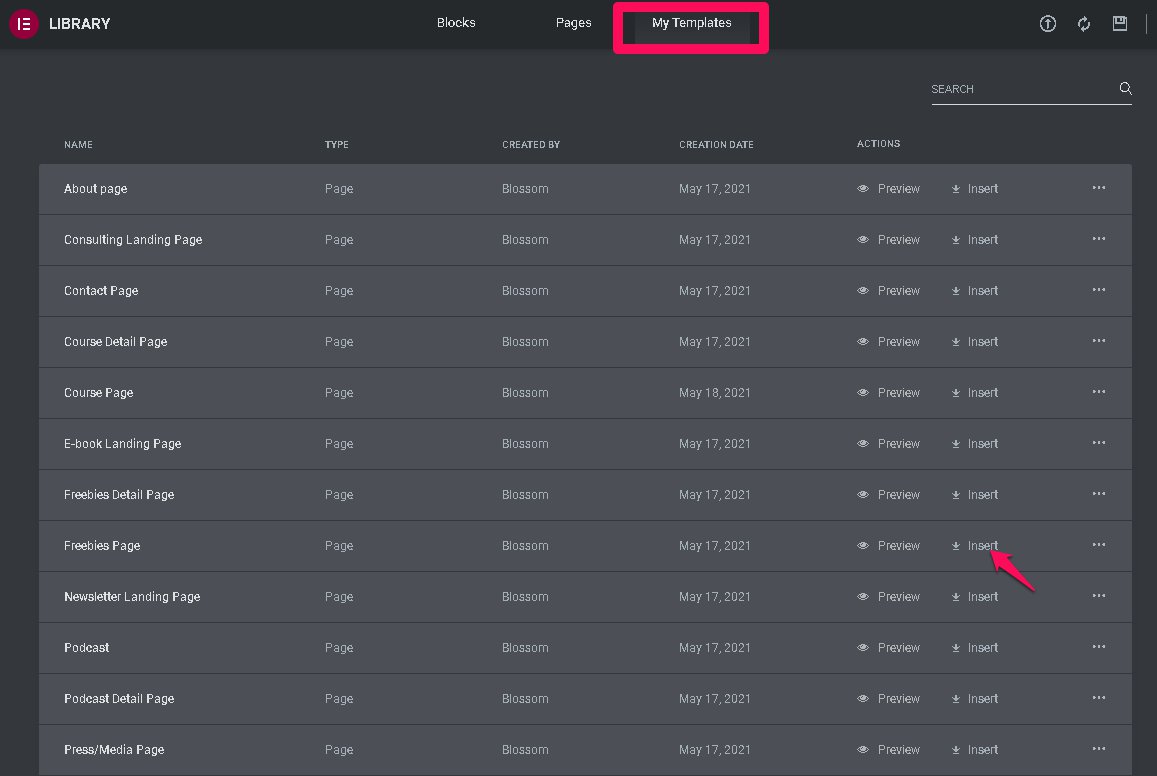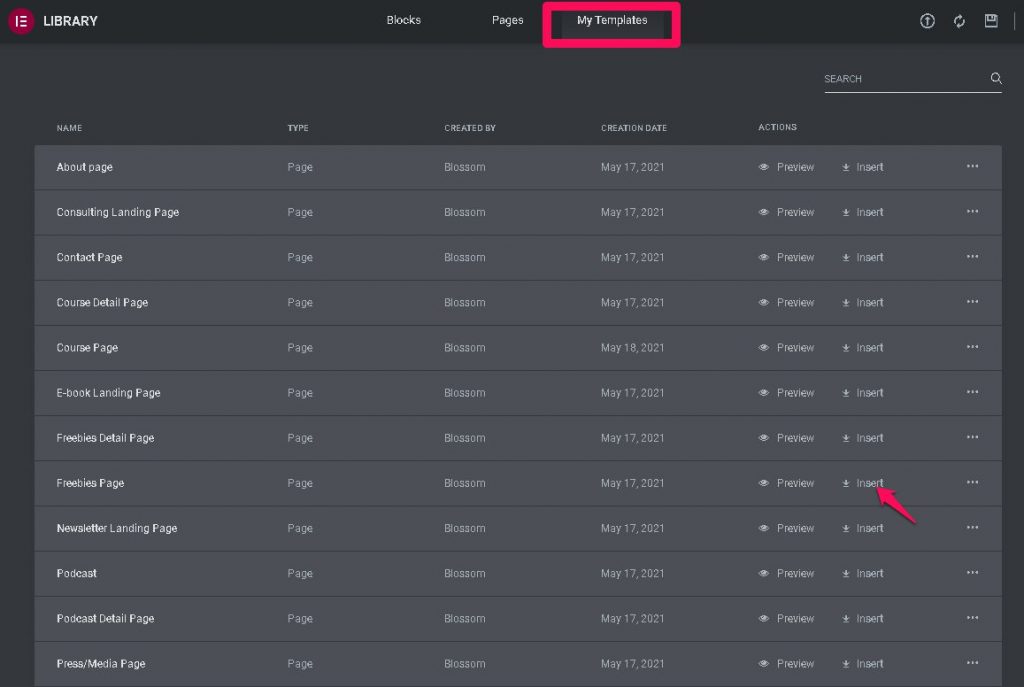 You will be asked for the confirmation. You can click on Yes. This will import the template.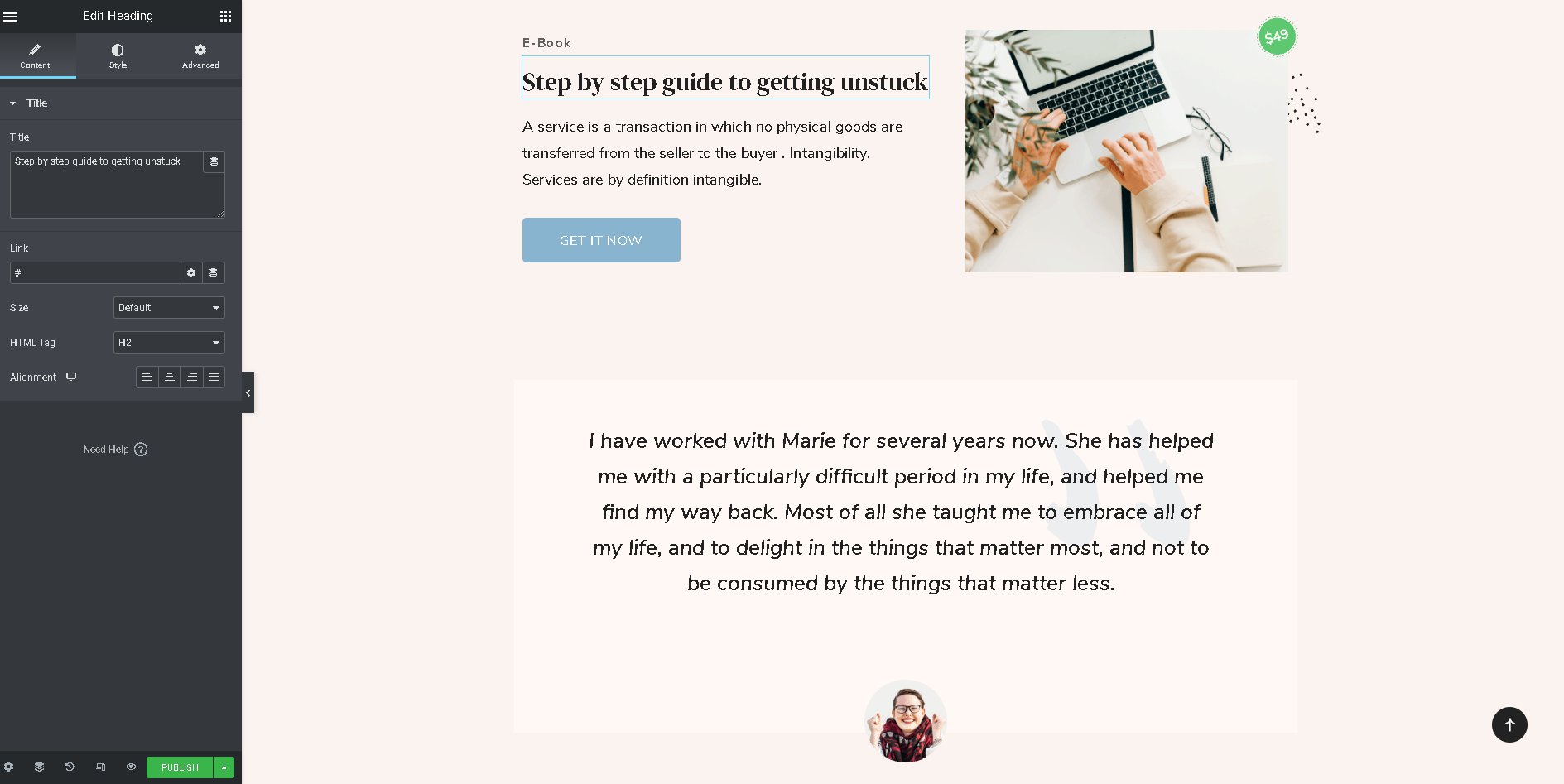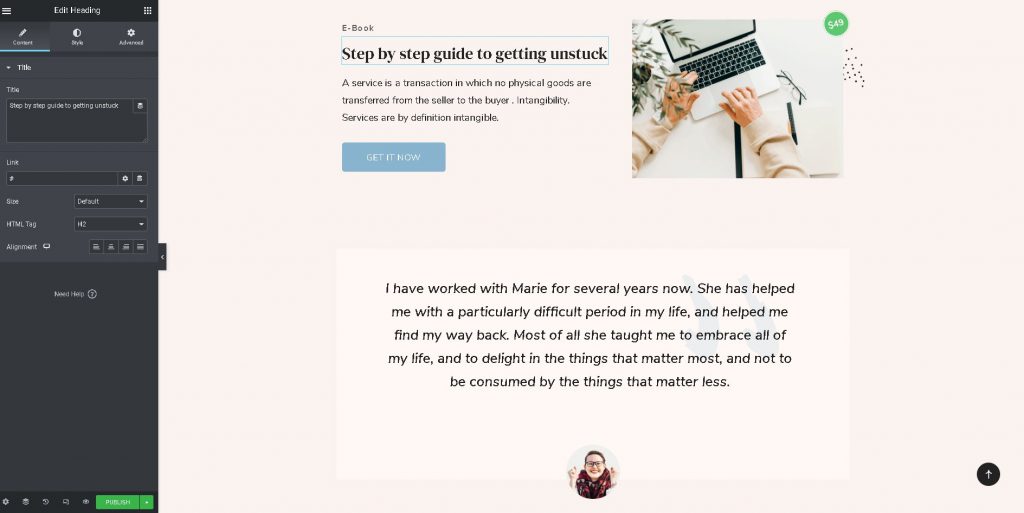 To make the changes, click on the desired section and replace its content.
Once you are done making the changes, you can click on Publish button.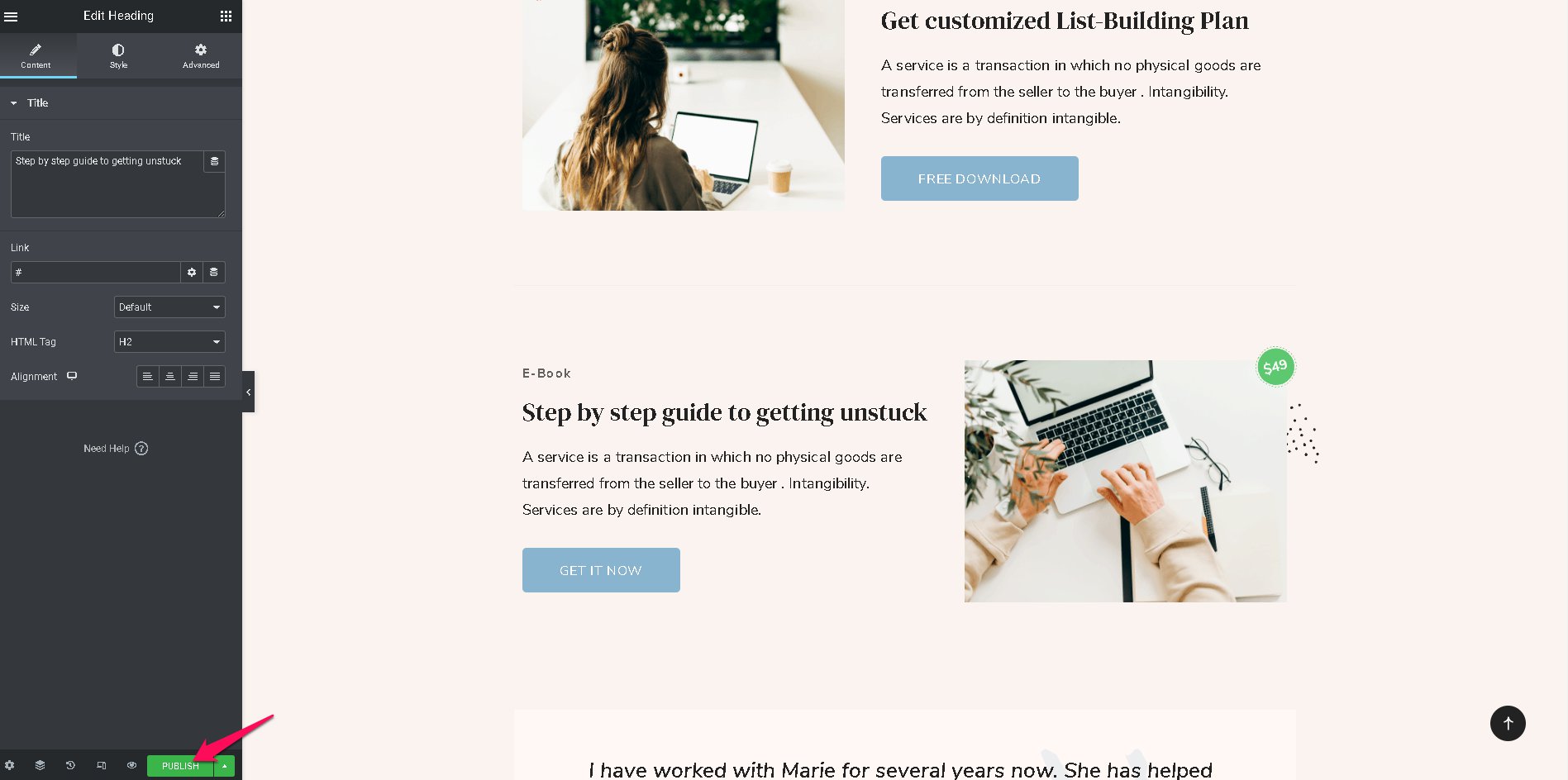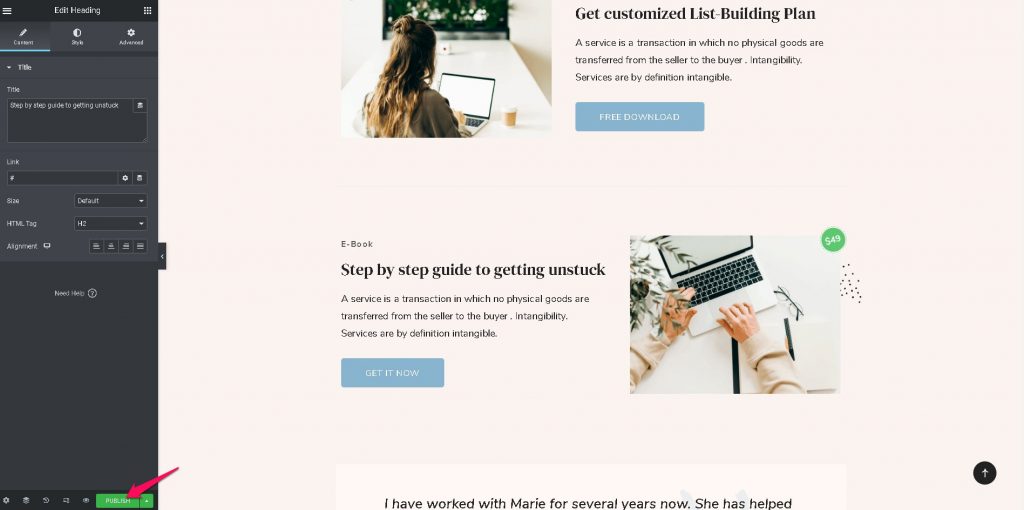 You can follow Step 6 for importing other page templates as well. Here's an additional resource to know more about importing the templates in Elementor.
Updated on