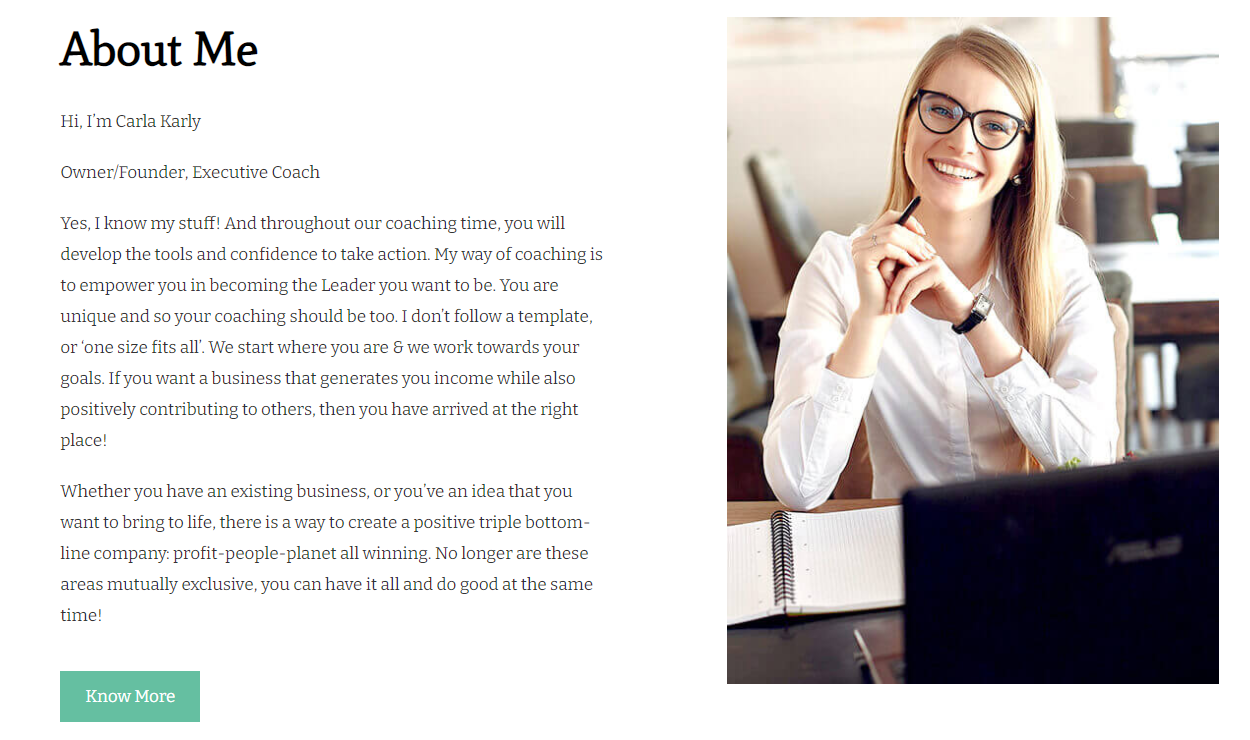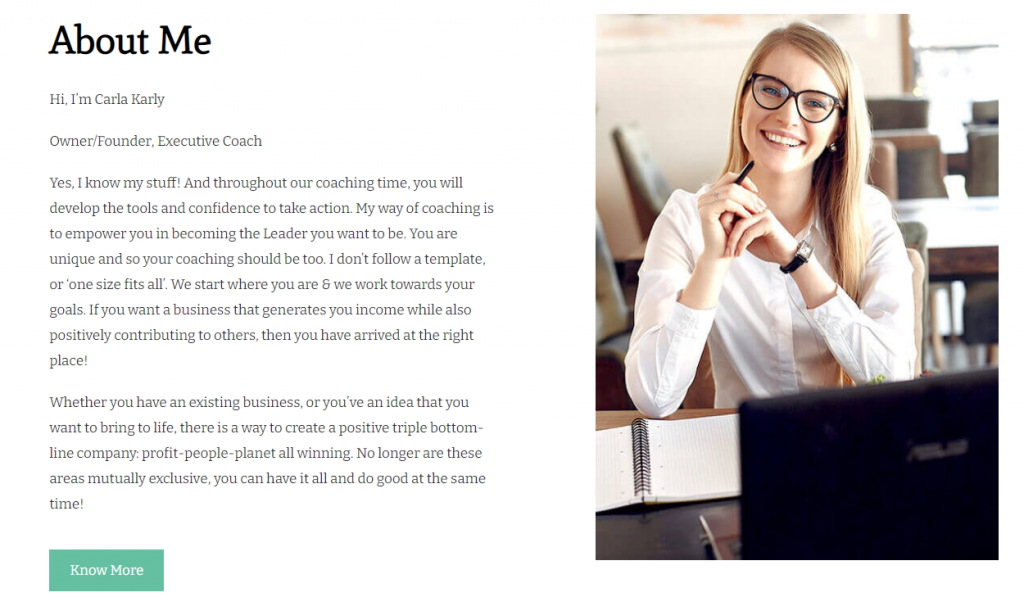 Please follow the below steps to configure the Featured Area Section.
Go to Appearance > Customize > Front Page Settings > About Section.
Select the "About me" page in the Select page dop-down option.
Enable/Disable blue button for the Enable Excerpt.
Enter the label for About Read More button.
Publish the changes.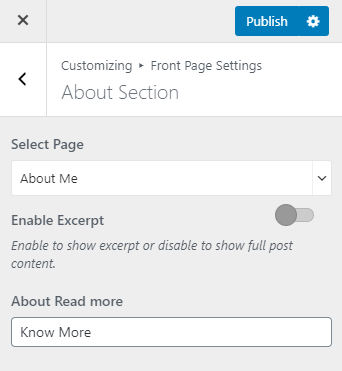 Updated on