You can either follow the video or the below steps to create and edit the navigation menu in the Vandana Lite theme.


You can create a navigation menu from Customizer or from Dashboard. This theme supports three menu locations– two on the header, and one on the footer.
Note: If you want to display a menu below the logo, select the Primary location and if you want to display it above the logo then select the Secondary location. If you want to display a menu on the footer, select the footer location.
Create a New Menu from Customizer
Login to your WordPress Dashboard.
Go to Appearance > Customize> Menus
Click on Create a New menu button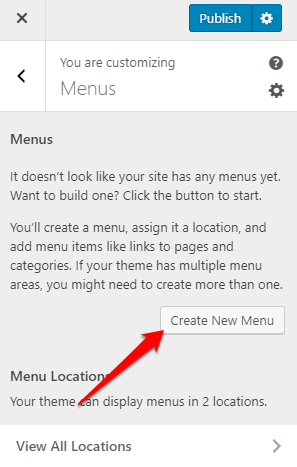 Give a name to your menu and select the menu location.
Click Next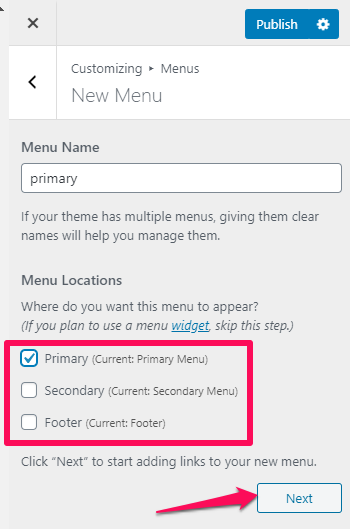 Click "Add Items" to add items (pages, posts, categories, custom links…) to the Menu
Click "+" icon on the items list to add the item to the menu
Drag and Drop the added items to rearrange them
Click Publish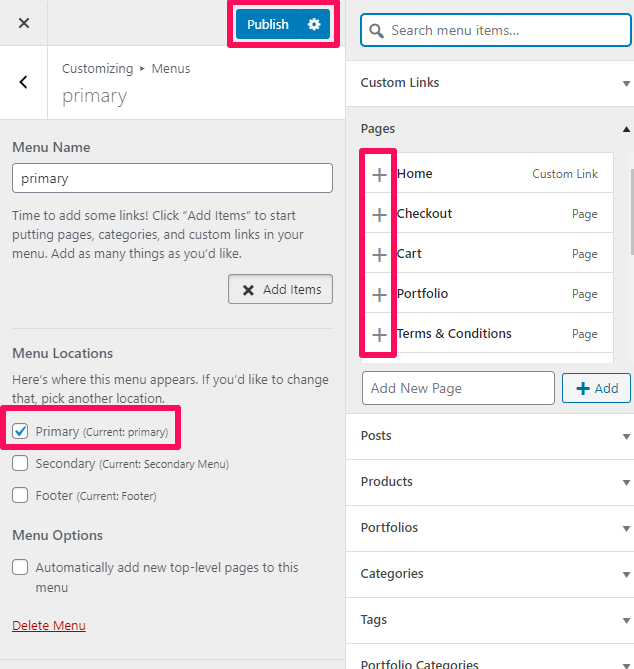 Create Menu from Dashboard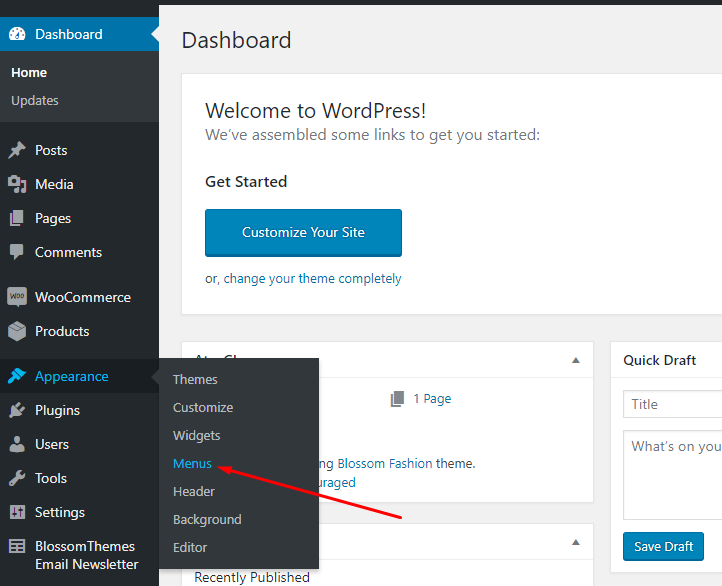 Enter the Menu name and click on create a new menu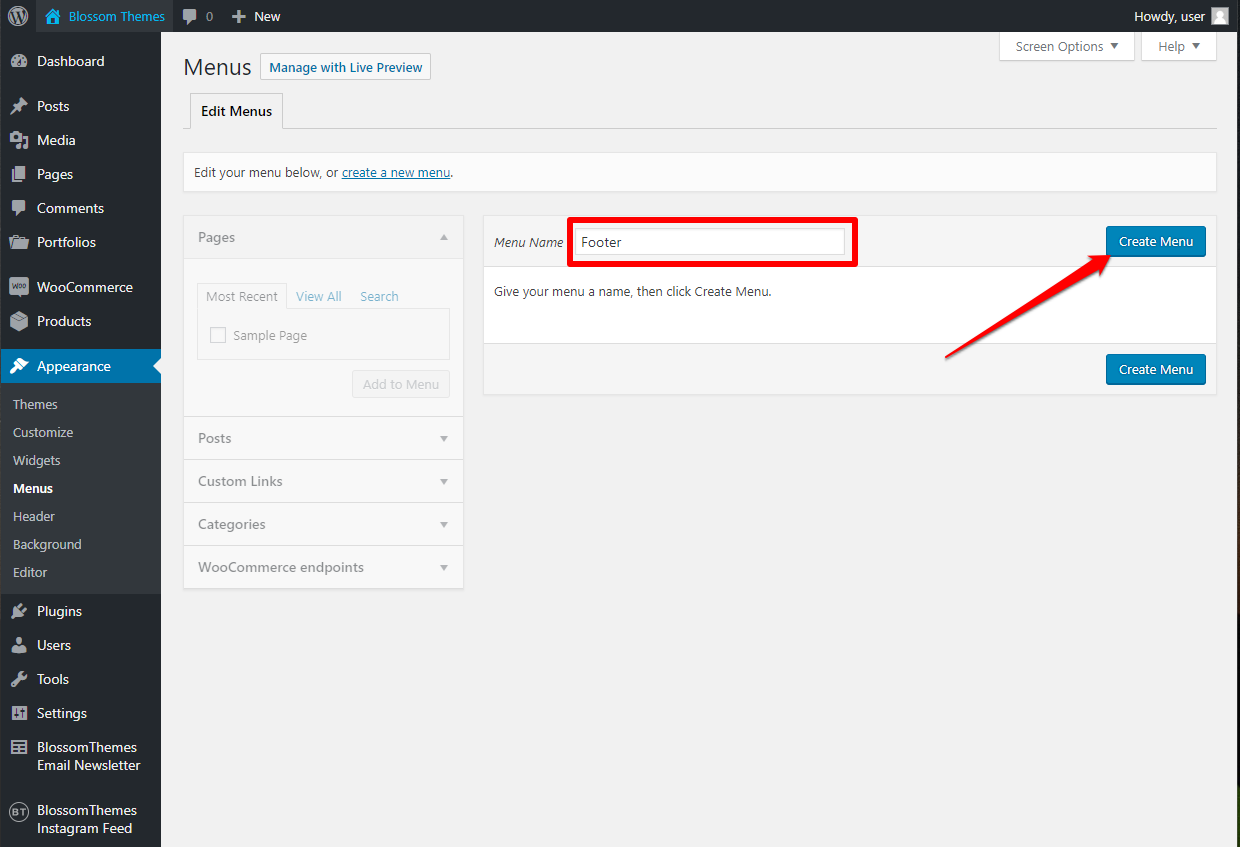 Select the items from Pages, Posts, Custom Links, or Categories and click "Add to Menu"

Drag and Drop the added items to rearrange them
Check the Menu location to Primary, Secondary, or Footer, wherever you want to display the menu.
Click on Save Menu
Updated on