Please refer to the video below or follow the below steps to configure shop settings
Go to Appearance  > Customize > General Settings > Shop Settings.
Enable Shopping Cart to show shop cart.
To upload your Shop background image "Select Image".
Enable Shop Page Description to show shop description.
Add Description for Shop Page.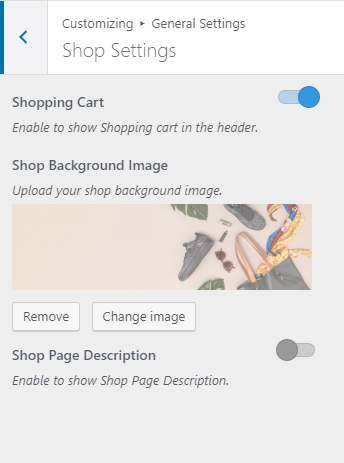 Updated on