You can use the Elementor page builder to create sections on the homepage by disabling the theme's homepage sections. To do so, please follow the video or the instructions below.
Go to Admin Dashboard > Appearance > Customize > Elementor Settings.
Enable the blue button for "Enable Elementor Page Builder in FrontPage".
Publish the changes.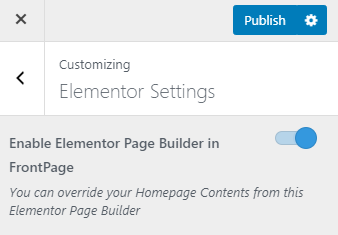 Updated on