You can either follow the video or the below steps to configure this section in the Blossom Recipe theme.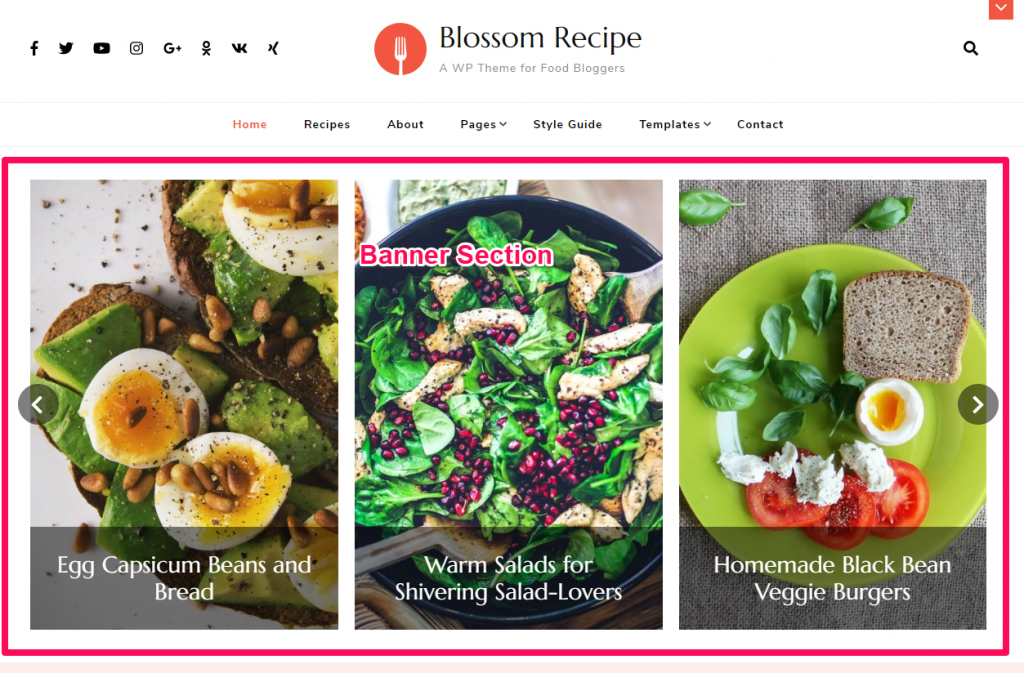 To set up your banner:
Log in to WordPress Admin Panel.
Go to Appearance > Customize > General Settings > Banner Section
Choose either Banner as Slider, Static/Video Banner, or Disable Banner (if you do not want banner at all).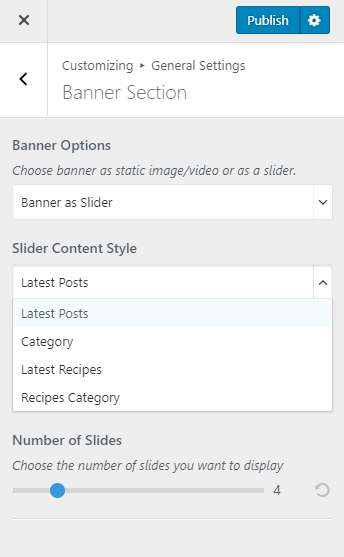 Banner as Slider
Select either Latest Posts, Category, Latest Recipes, to be displayed in your Banner section.
Select the Number of Slides that you want to display.
Click Publish when done.
Static/Video Banner
Select Static/Video Banner option from the Banner Options
Upload a video or enter the YouTube URL of the video you want to display in the banner section. If you wish to display a static image, click on Add New Image and upload an image. Please note, you can add either an image or a video at a time.
Click on Publish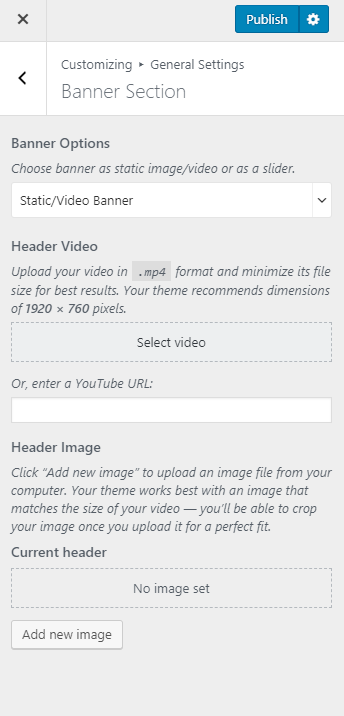 Updated on