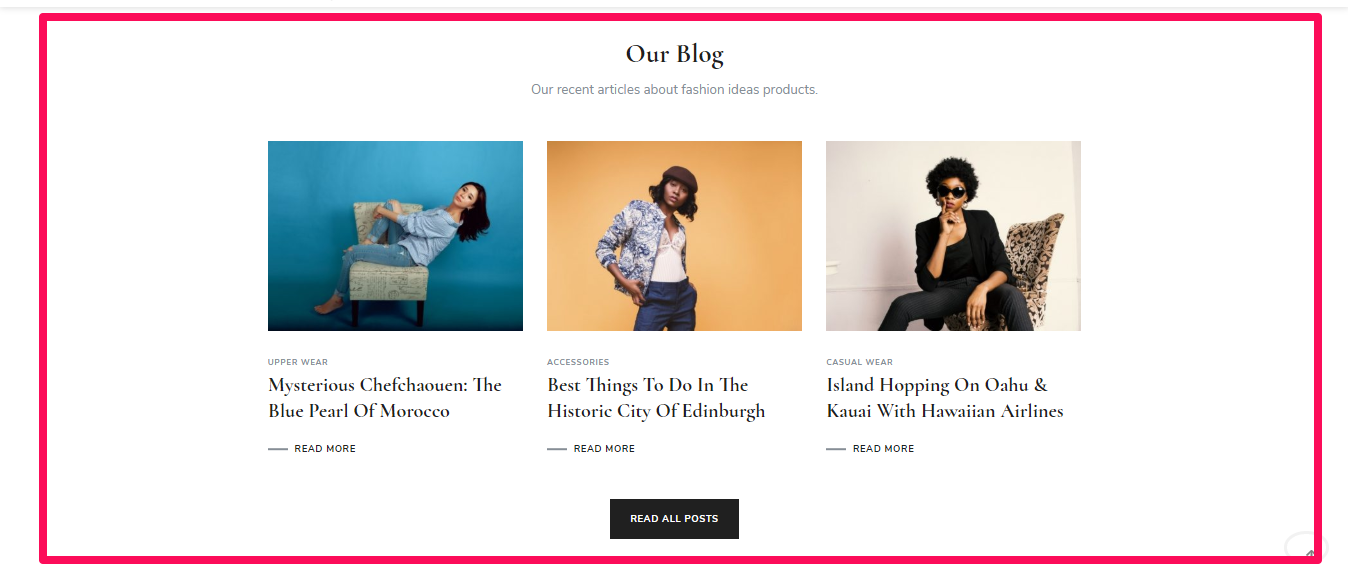 Note: Please make sure you have enough posts made with a featured image for it to appear in the Blog section.
Please follow the below steps to configure Blog Section
Go to Appearance > Customize > Front Page Setting > Blog Section.
Enter Blog Title and Blog Description.
Add Readmore label and View All label.
Click Publish.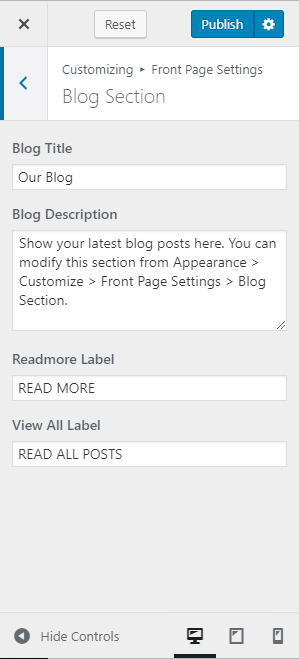 Updated on