You can either follow the video or the below steps to configure this section in the Blossom Recipe Pro theme.
You can choose a static image, video, or a slider as your banner. The banner will be displayed at the top of your website.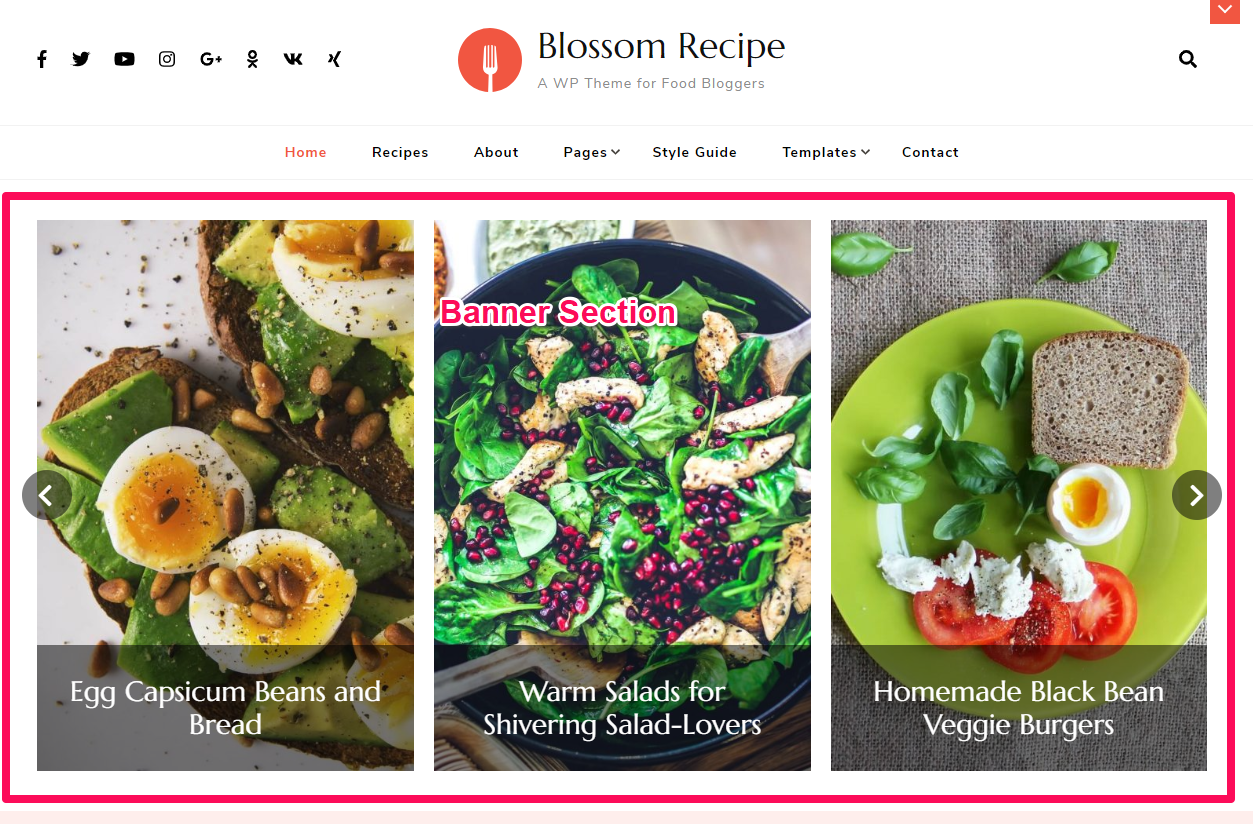 To set up your banner:
Go to Appearance > Customize > General Settings > Banner Section
Choose either Banner as Slider, Static/Video Banner, or Disable Banner (if you do not want banner at all).

If you choose Banner as Slider:
Select either Latest Posts, Category, Latest Recipes, or Recipes Category to be displayed in your Banner section.
Select the Number of Slides that you want to display.
Enable Include Repetitive Posts to add posts included in the slider in blog page too.
Choose if you want to enable auto transition, loop, and caption for the slide. Blue is enabled.
Choose your favorite style of Slider Animation.
Click Publish when done.

If you choose Static/Video Banner:
Click on Select Video to upload the video of your choice to the banner section.
Or, you can also enter a YouTube URL of the video you want to keep.
If you want to display a static image, click on Add new image to upload the desired picture as the banner image.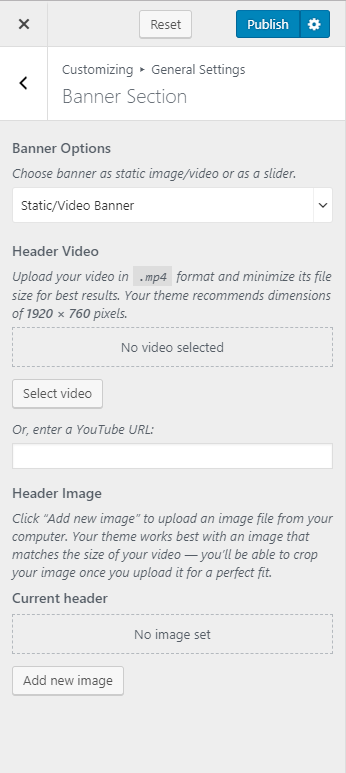 Updated on