You can display widgets on the sidebar. To do so, you can either refer to this video or follow the instructions below.
Go to Admin Dashboard > Appearance > Customize > Widgets > Sidebar.
Click on Add a Widget and add your desired widget.
Enter the necessary details.
Click on Publish.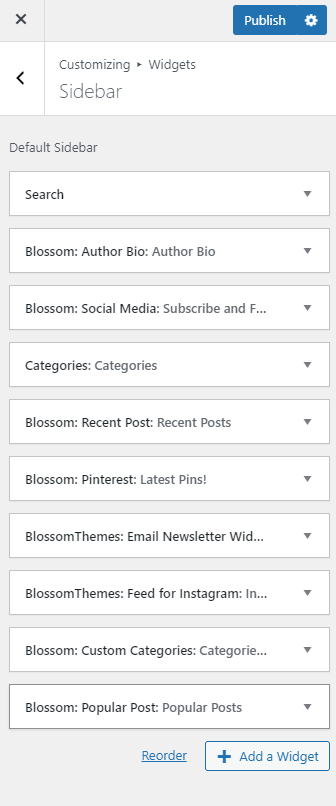 Updated on