You can either follow the video or the below steps to configure this section in the Blossom Wedding Pro theme.
You can change the overall typography of your website using this settings panel.
Note: The body fonts are the fonts of the entire website. However, the Heading fonts will be displayed in single post/pages.
Please follow the below steps to change the typography of your website.
Login to your WordPress Admin Panel.
Go to Appearance > Customize >Typography 
Select Body or any header tags you wish to change.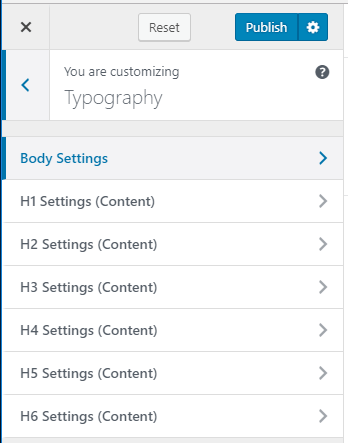 Choose Font family, Font style and Font size.
Click Publish.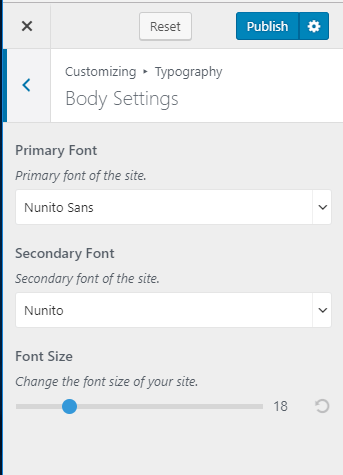 Updated on