You can use the top bar to display a newsletter or CTA so that your visitors can subscribe or take an action.
Go to Appearance > Customize > General Settings > Notification Bar Settings
Enable the blue button for the Enable Notification Bar
Enter the shortcode of the newsletter in the Header Newsletter Shortcode field.
Click on Publish.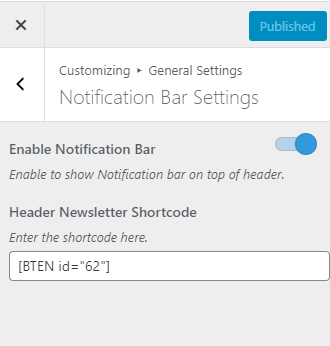 Updated on