Note: To get started with customizing the theme, you first may need to set up a front page. To make the theme look like the demo, you need to select the homepage display as the Static Page. You can follow the instructions below.
Go to Appearance > Customize > Homepage Settings.
Select A static page under Your homepage displays.
Choose the page you want to set as homepage under Homepage and choose the page you want to set as a blog page under Posts Page.
Click Publish.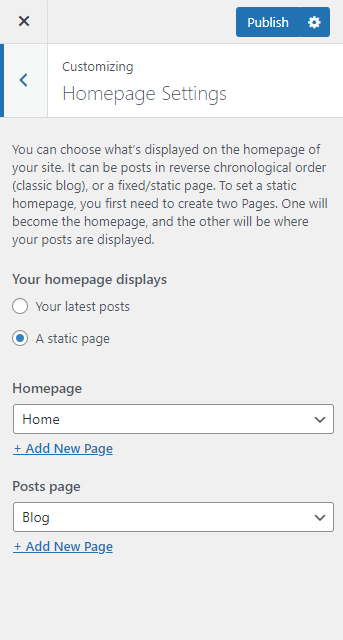 Updated on