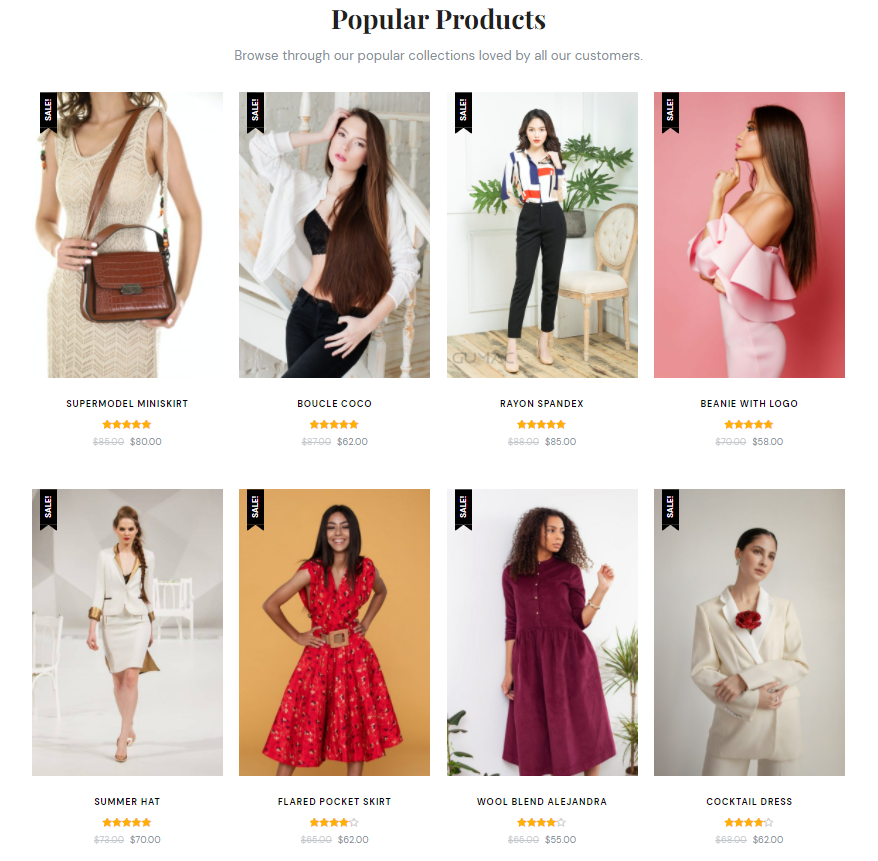 Please follow the below steps to configure the Popular Section.
Go to Appearance > Customize > Front Page Settings > Popular Section.
Enable Popular Area to show it on the homepage. Blue is enabled.
Enter Section Title and Section Content.
Select Popular product content filter.
Enter Button Label and Button Link.
Click Publish.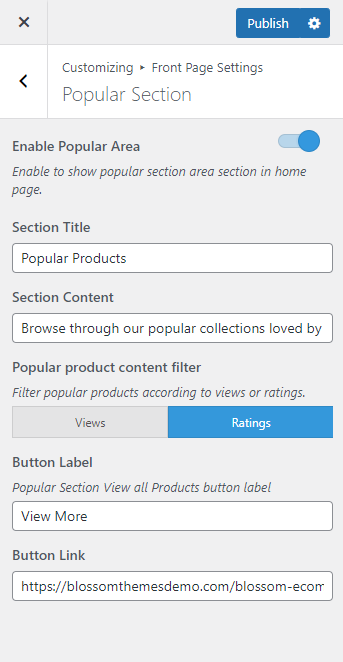 Updated on