You can use this setting to add a copyright text to the footer of your site.
Please follow the video or below steps to configure the Footer Settings.
Go to Appearance > Customize > Footer Settings
You can enter your own copyright text in the Footer Copyright Text Section.
Click on the upload image to display an image above the Footer.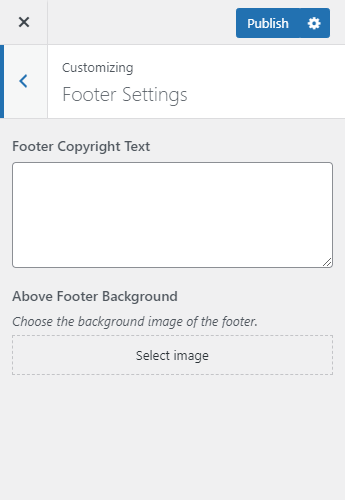 Updated on