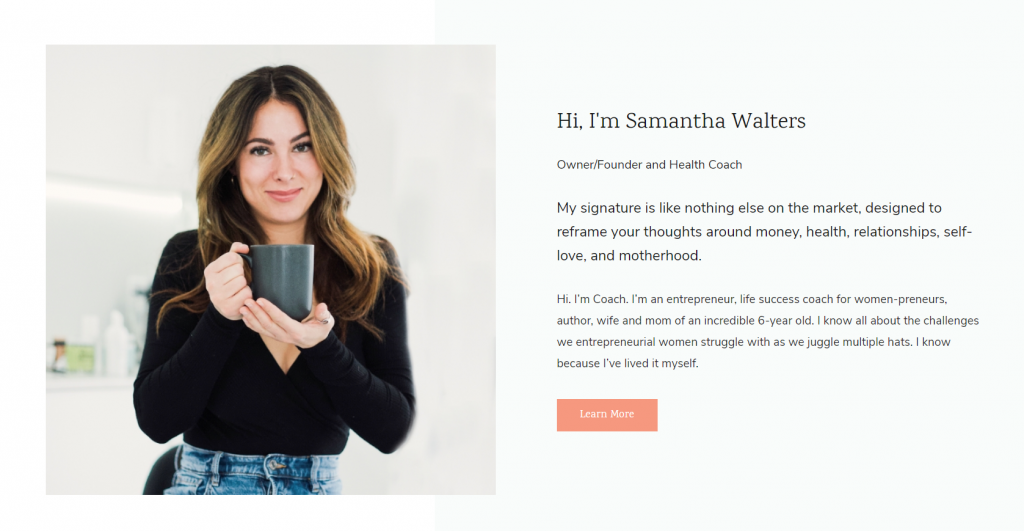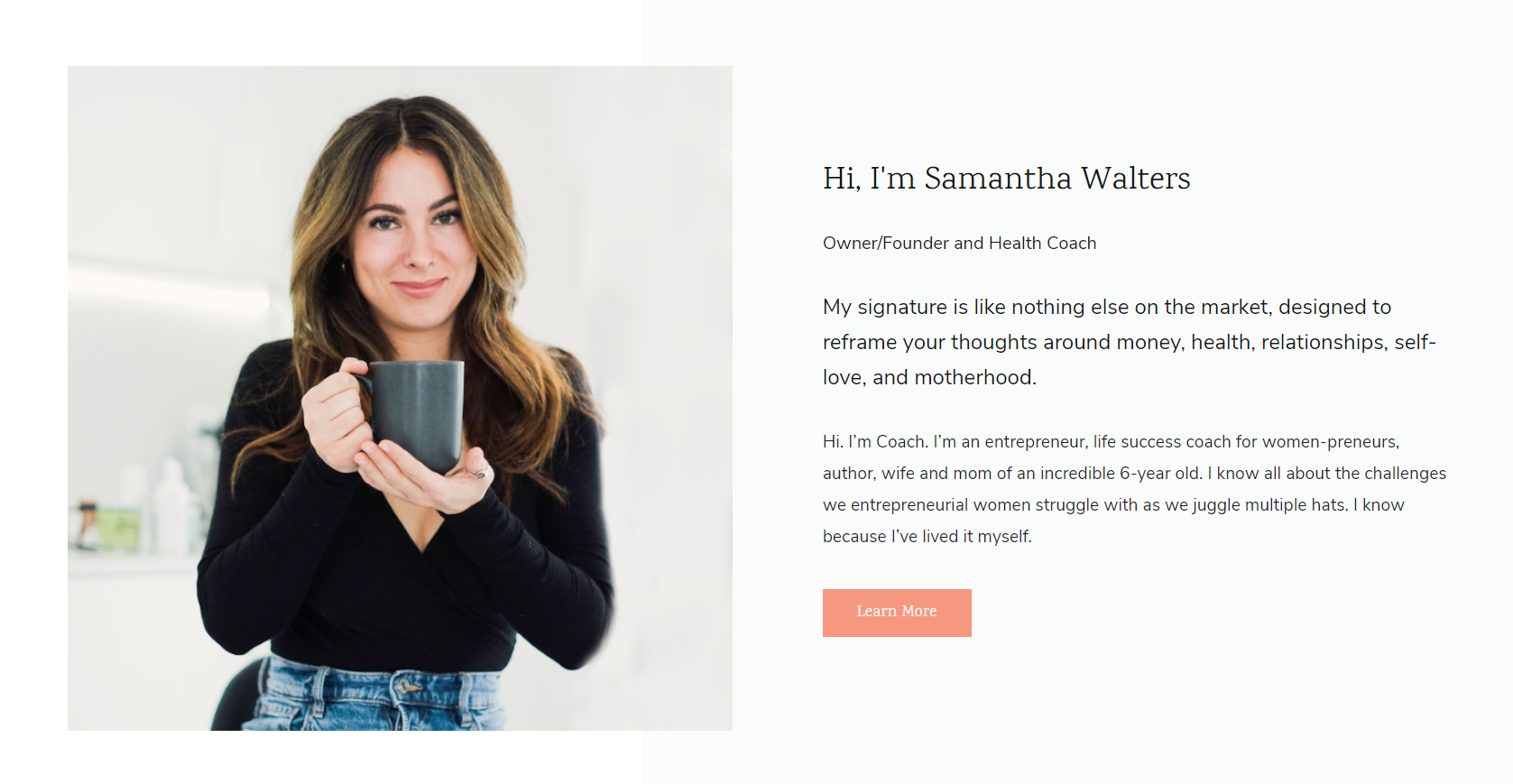 Please follow the below steps to configure the Featured Area Section.
Go to Appearance > Customize > Front Page Settings > About Section.
Click on the select image and upload the signature.
Click on Add a Widget and select the Blossom: Featured Page Widget.
Select the page that you want to display.
Check/Uncheck Show Page Full Content.
Check/Uncheck Show Page Featured Image.
Select the alignment of the feature image.
Publish the changes.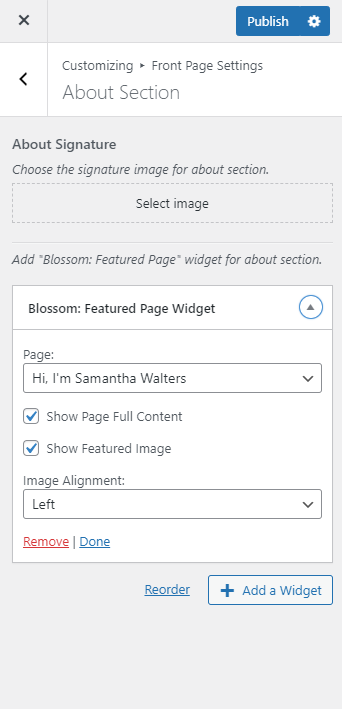 Updated on