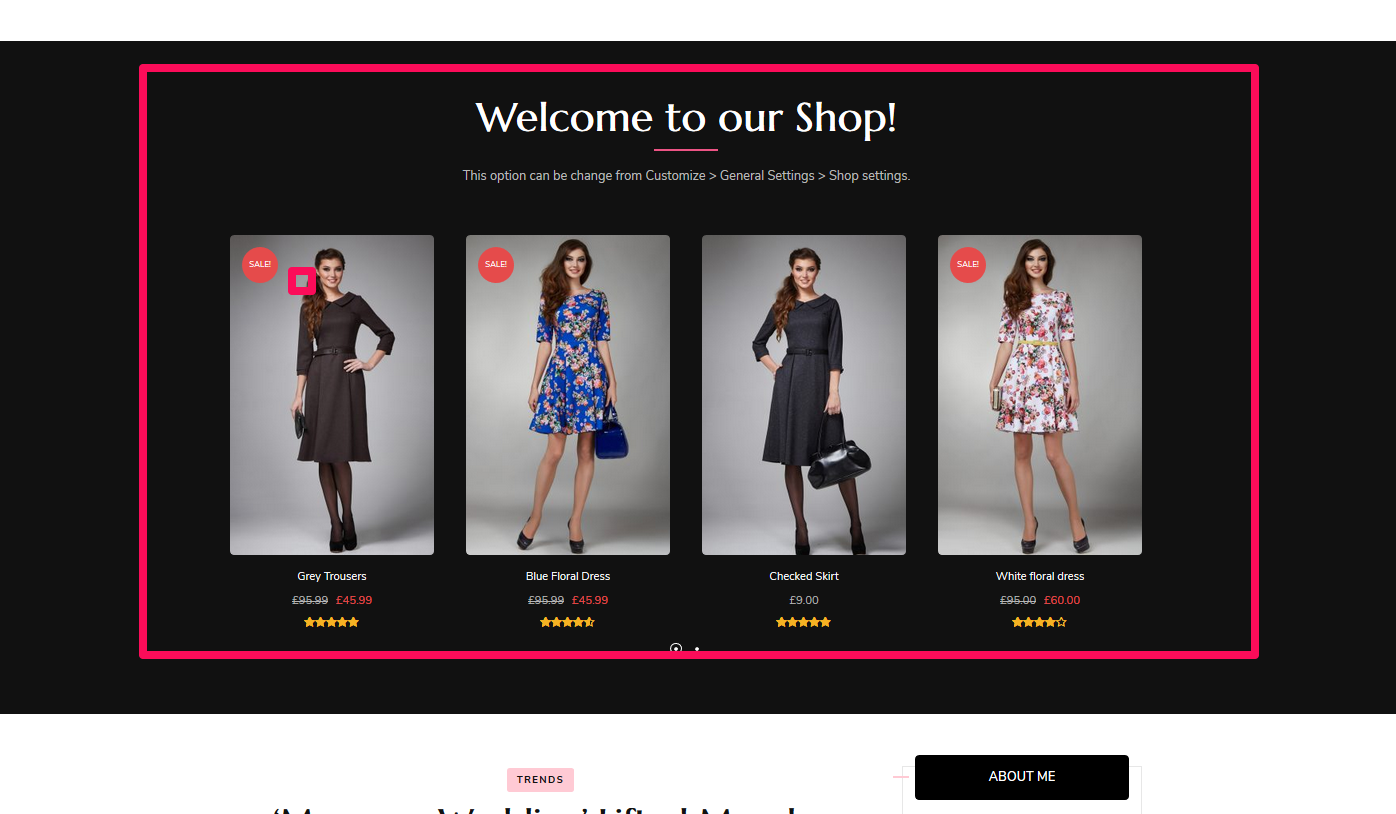 You need to have WooCommerce plugin activated for this setting.
You can configure your online store using this menu.  To configure your online store, please follow the given steps:
Login to your WordPress dashboard
Go to Appearance>Customize>General Settings>Shop Settings
Enable the Shopping Cart option to show the cart in Header. Blue is Enabled
Enable the Shop Page Description
Enable/Disable the Shop section below the featured section. This section displays the latest products.
Enter the Shop Section Title, Shop Section Content and choose the number of products to display for the shop section.
Enable/Disable the bottom shop section to show the shop at the bottom.
Enter the Bottom Shop Section Title if you have enabled the bottom shop section
Select the Product Category for the shop section.
Click on Publish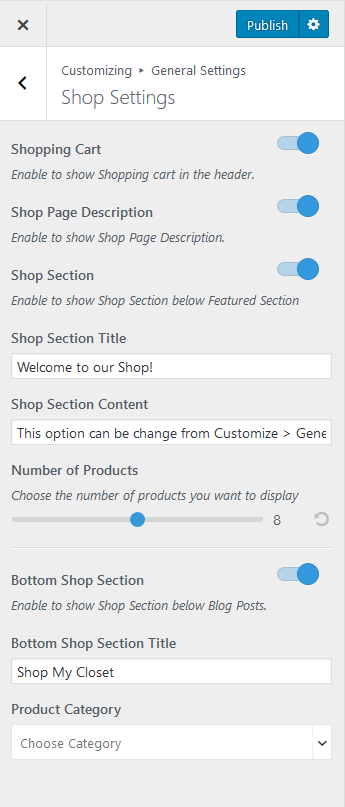 Updated on