To configure the Featured Area Section, you have to create pages with the featured image first to see this section. You can create a new page by Pages > Add New. If you don't create pages first, then you will get gray overlay in the featured area section in the homepage.
You can select content for the featured area here. You can show up to 3 pages in the featured area.
Go to Appearance > Customize > General Settings > Featured Area Settings
Enable Featured Area. Blue is enabled.
Select the pages for the featured area.
Click Publish.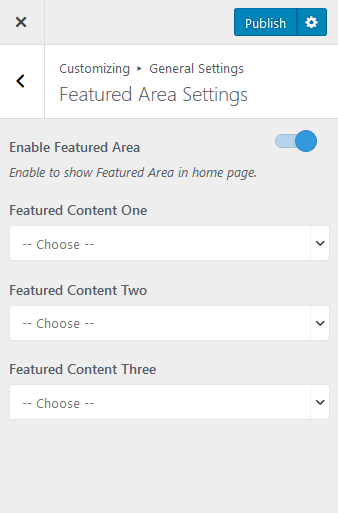 Updated on