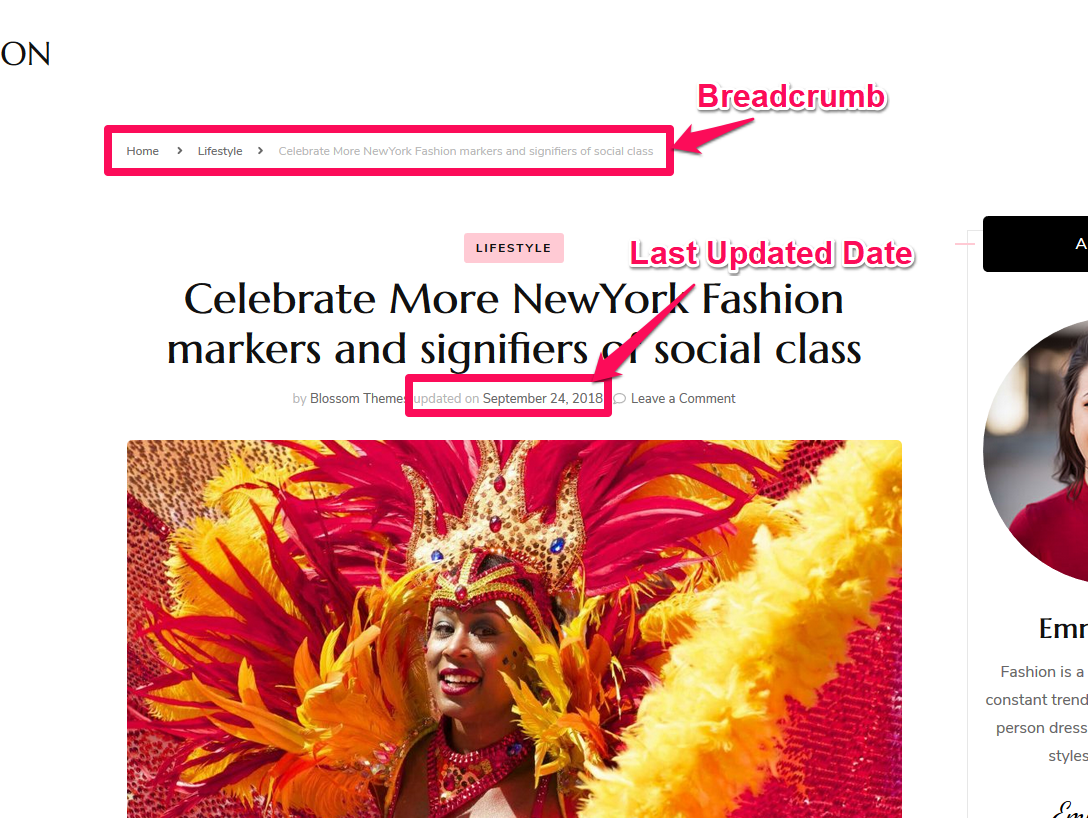 You can enhance your website's SEO from here. You can enable last update date on single post page here. You can also enable/disable breadcrumb in this panel.
Go to Appearance > Customize > General Settings > SEO Settings
Enable Last Update Post Date to boost your SEO. Blue is enabled. When you enable this, Google can read the post updated date and index your latest content.
Enable Breadcrumb. Blue is enabled. Breadcrumb helps in better navigation for search engines and users.
Enter the Home Text and Separator for Breadcrumb
Click Publish.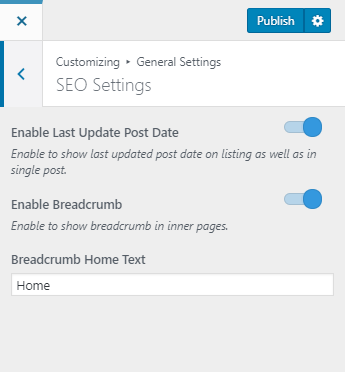 Updated on