Archive Page refers to a collection of posts grouped by a certain parameter. This includes category pages, search pages, etc. You can change the layout of these pages via this setting.
Go to Appearance > Customize > Layout Settings > Archive Page Layout
Choose the layout you want.
Click Publish.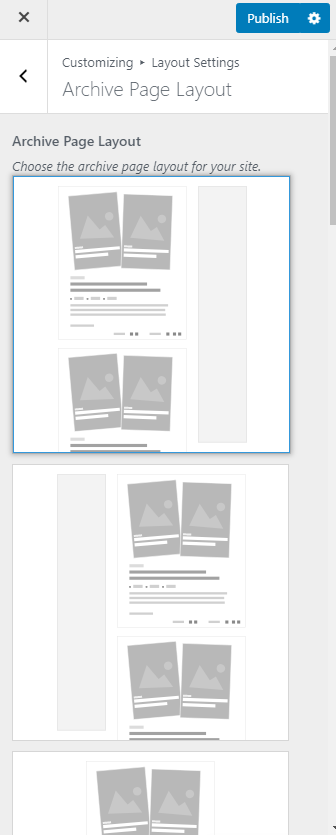 Updated on