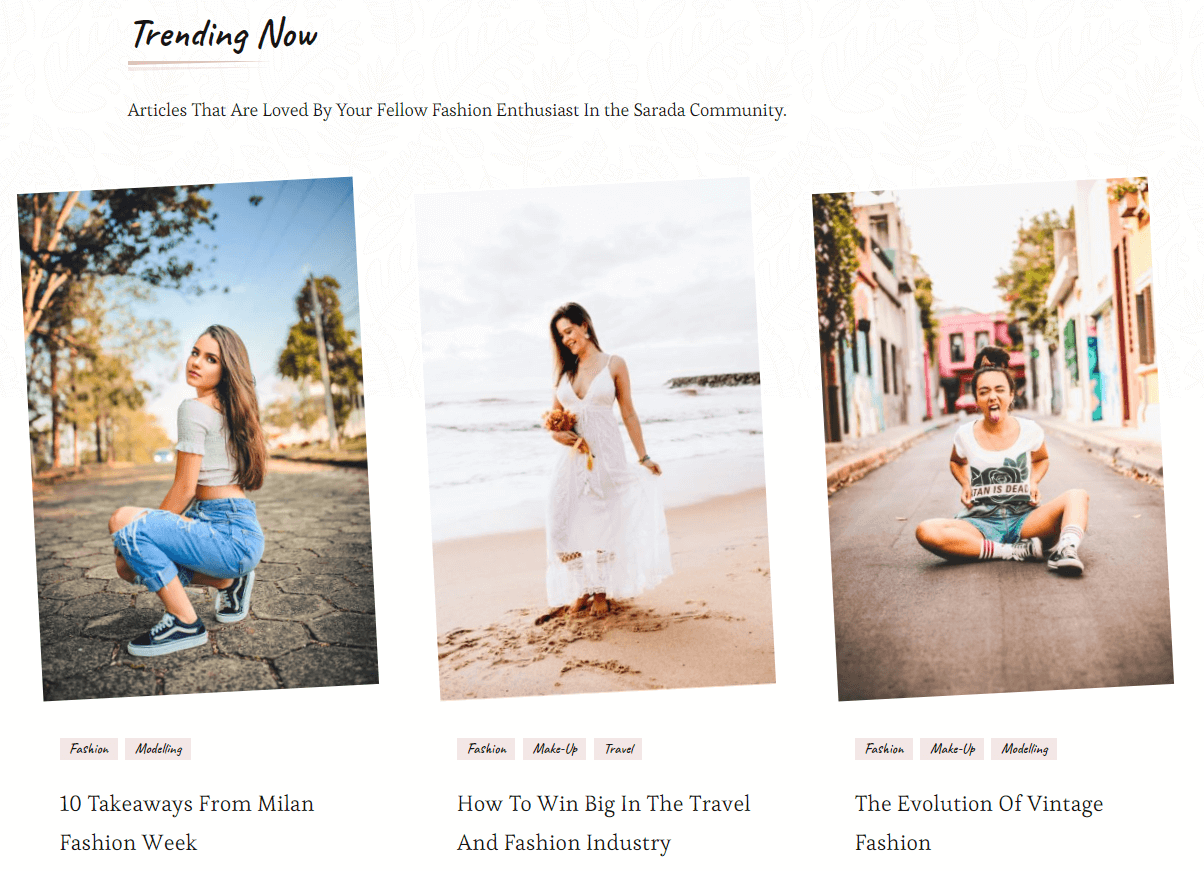 The trending section can be used to display your popular posts and categories. You can manually set the posts that you want to display in this section.
Go to Appearance > Customize > General Settings > Trending Section
Enable the blue button for the Enable Trending Section
Click on Select Image to upload a background image for the Trending Section
Enter the section title
Enter the section subtitle
Select the type of content to be displayed form the Trending Content Type drop-down menu
Select the Trending Post One, Two and Three
Click on Publish.

Updated on