This theme has three other sections apart from the sidebar to display ADs.
Go to Appearance> Customize> Advertisement Settings
Select the section where you want to show the post.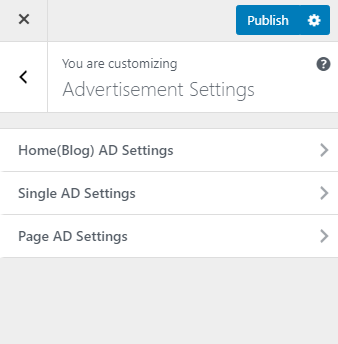 Enable the blue button for Enable Home AD.
Enable Home Ad code if you have a code for the advertisement. Otherwise, upload an image and enter the ad link.
Enable Open Link in Different tab if you want to open the ad link in a new tab when users click your ad.
Click Publish.

If Enable Home AD Code option is enabled
Select the number of post after which AD will be displayed
Select the number of times the ad will be repeated.
Paste the code in Home AD Code field.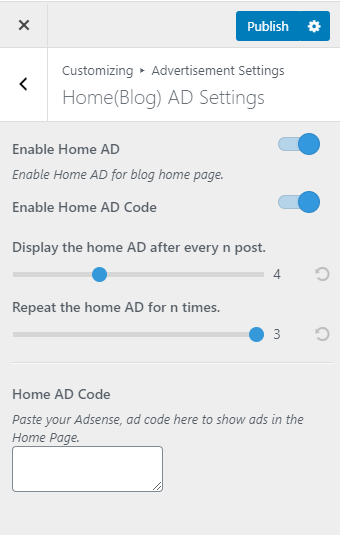 Updated on