If you are using the premium theme, you can change the shop description from the customizer. However, you can just disable the Shop Description if you are using the free version of Blossom Theme.
Please follow the below steps to change the shop page description if you are using Blossom Themes premium theme.
Go to Appearance > Customize > General Settings > Shop Settings
Enter/Change the shop page description
Click on Publish
Note: Shop Settings option will be displayed only if you have installed WooCommerce plugin. Shop Settings option won't be displayed if you have not installed the WooCommerce plugin.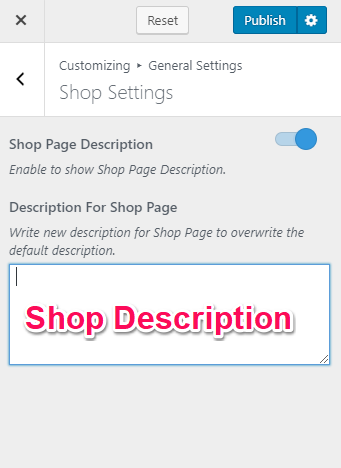 If you are using a free version of Blossom Themes, please follow the below steps to disable the Shop Page Descriptions.
Go to Appearance > Customize > General Settings > Shop Page Description
Disable the Shop Page Description to hide the shop page description
Click on Publish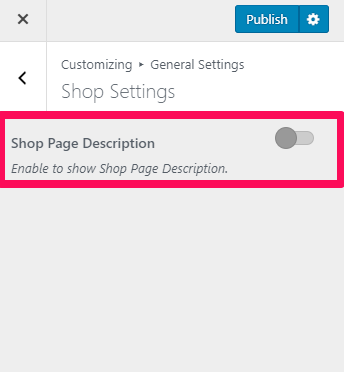 Updated on