You can enable/disable admin bar, lightbox for photos, header search, sticky header, and last widget sticky here.
Log in to WordPress Admin Panel.
Go to Appearance > Customize > General Settings > Misc Settings
Enable/Disable Admin Bar.
Enable Lightbox if you want to show a larger version of images when users click on an image on your website.
Enable Header Search if you want to show search form on the header.
Enable Sticky Header if you want to make your navigation menu sticky. The navigation menu will float with the content if you enable sticky header.
Enable Last Widget Sticky if you want to float the last widget of the sidebar with the content.
Click Publish.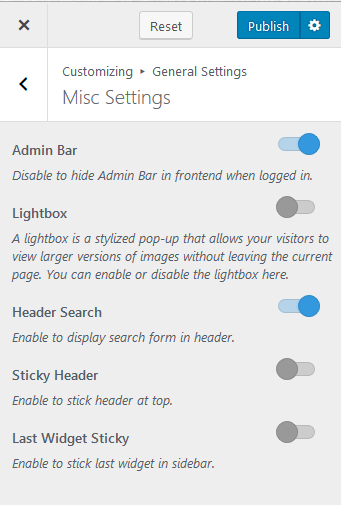 Updated on