You can either follow the video or the below steps to configure this section in the Blossom Feminine Pro theme.
Please follow the below steps to configure the banner slider of your website.
Login to your WordPress Admin Panel
Go to Appearance > Customize > General Settings > Slider Settings
Enable Slider to display slider on the homepage
Select the Slider Content Style from the drop-down. You can select from Category, Latest Posts, Pages, and Custom contents.
Enable Include Repetitive posts to add posts included in slider in blog page too.
Enable/Disable Slider Auto. If you enable it, your slides will slide automatically.
Enable Slider Loop if you want your slides to loop.
Enable Slider Caption if you want to display the caption on the slides.
Enable Full Image if you want to use the full image in the slider. If disabled, images will be cropped.
Select a Slider Animation.
Click Publish.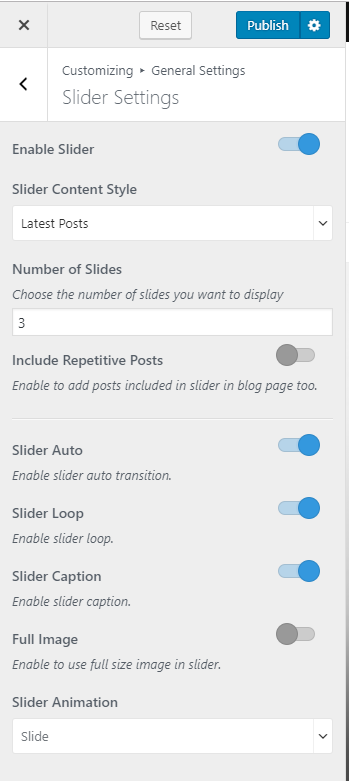 Updated on