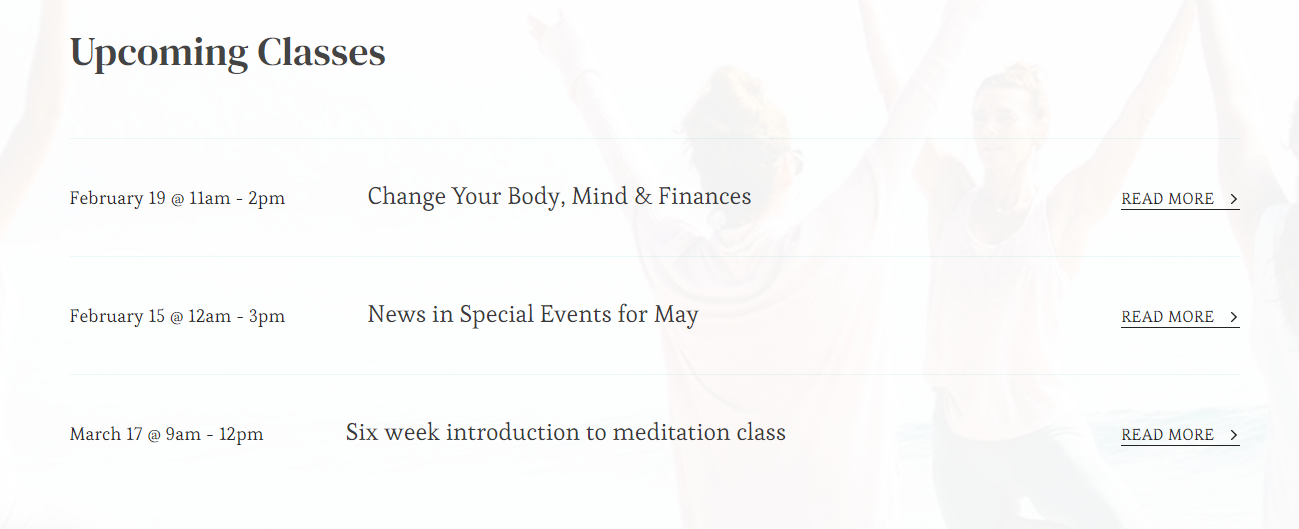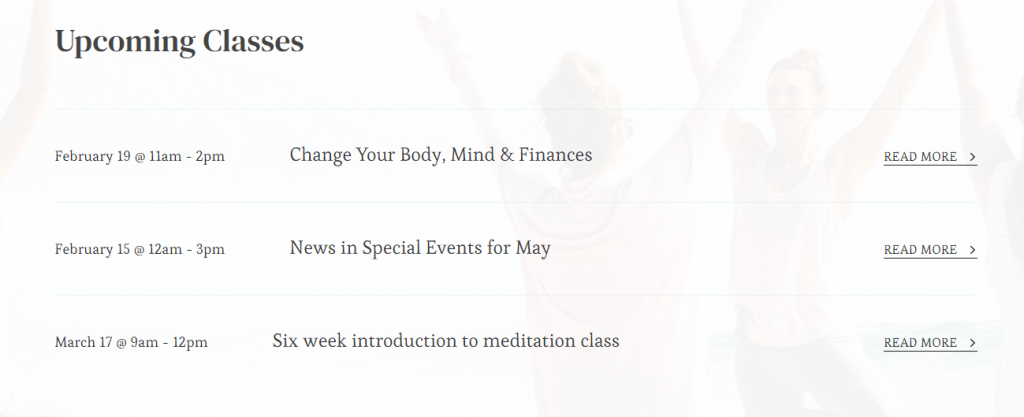 Here you can display information on upcoming events. To set up this section, you will have to first create the events. Follow the instructions below to create the events.
Go to Admin Dashboard > Events > Add New.
Enter the title and description of the event.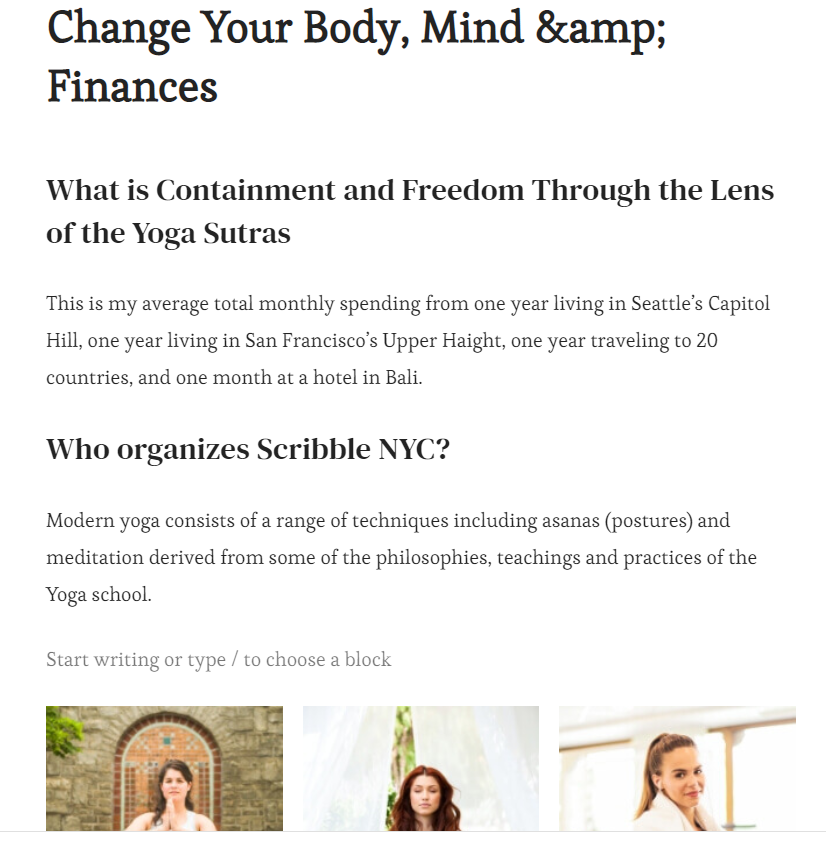 Scroll down to add additional information of the event. You can add the Start Date, End Date, Start Time, End Time, Location, name of the Organizer and button link and label.
You can also add the google map of the venue. For this you will have to enter the embed code. To find the embed code of a location, you can refer to this link- Embed Code
Click on Publish.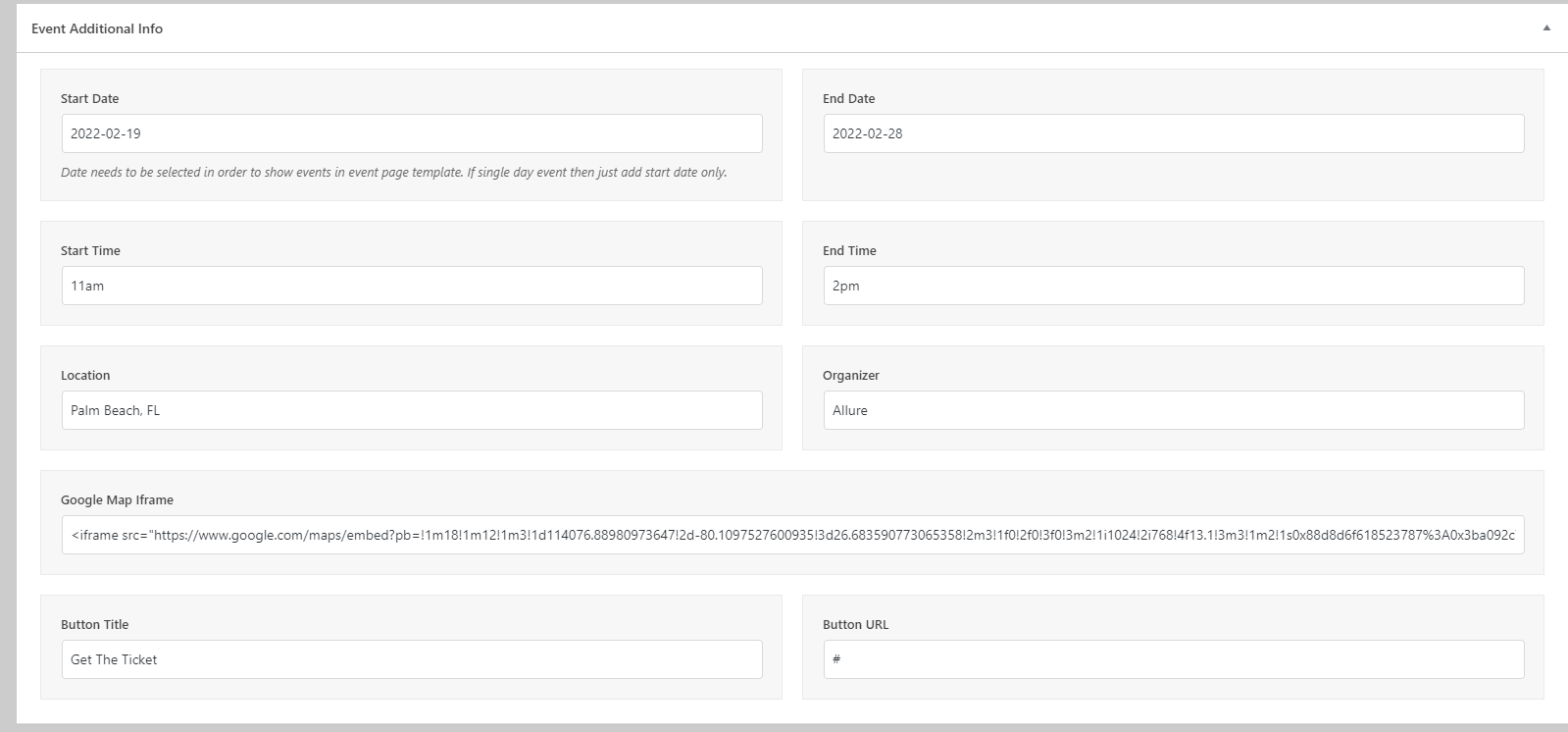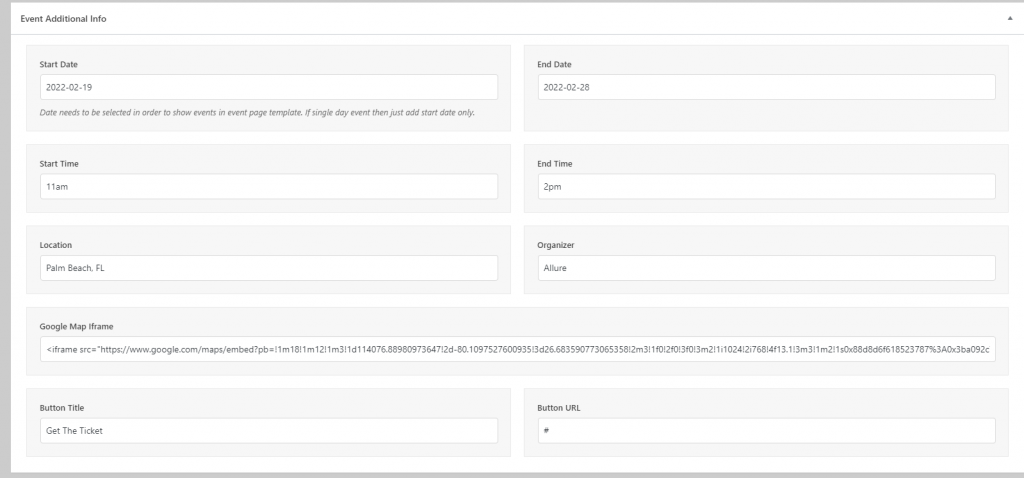 Go to Admin Dashboard > Appearance > Customize > Front Page Settings > Event Section.
Enter the Title and Description of the Section.
Select the Number of Events that you want to display on the section.
Enter the Label for the Read More button.
upload the background image for the section.
Publish Changes.
Updated on