You can override the sections of the homepage and add your own sections with the help of the Elementor plugin. For this, you will have to first download the Elementor plugin, you can download the plugin via this link- Download Elementor
To override the section of the homepage, follow the instructions below.
Go to Admin Dashboard > Appearance > Customize > Elementor Settings.
Enable the blue button for Enable Elementor Page Builder in FrontPage.
Click on Publish.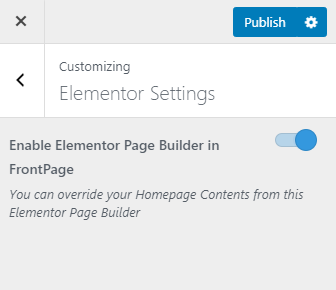 Updated on