Watch the video guide about how to display Instagram on your website:
Please follow the below steps to configure the Instagram on your website.
To display your Instagram feed, you need to install and activate BlossomThemes Feed for Instagram plugin.
Please follow the below steps to configure your Instagram profile on your blog once you have installed and activated the BlossomThemes Instagram Feed for Instagarm plugin.
Configuring Instagram Profile
Go to BlossomThemes Instagram Feed > General
Click on Connect with Instagram.
Login to your Instagram with your credentials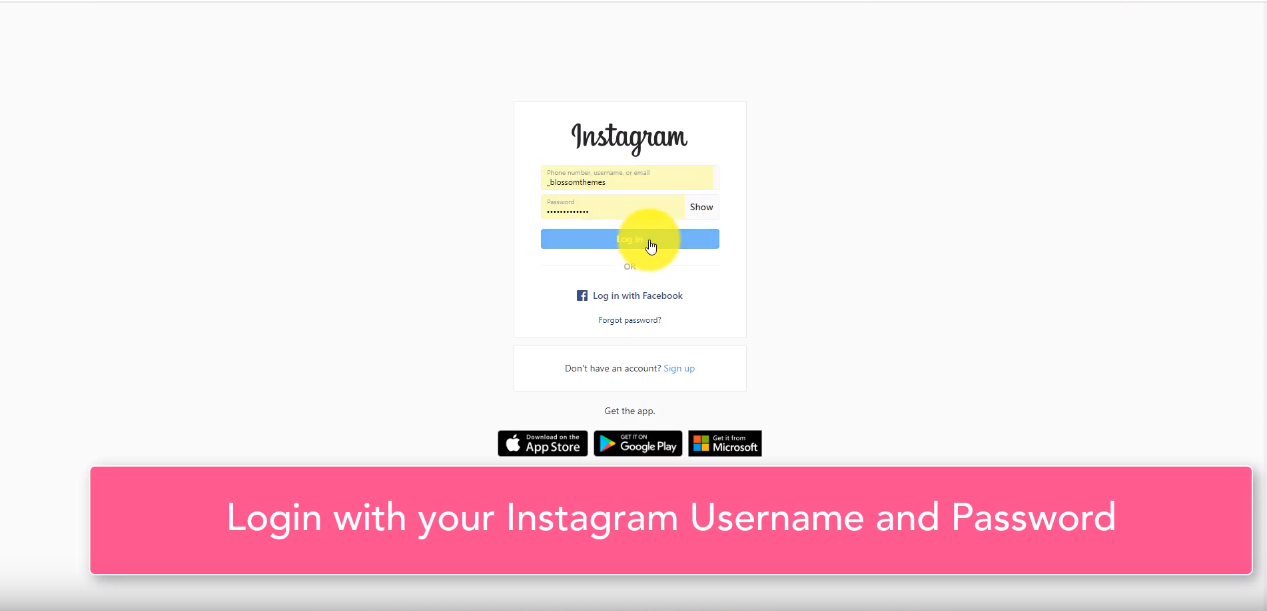 Click on Authorize to authorize BlossomThemes Instagram Feed to fetch your posts and show on your website.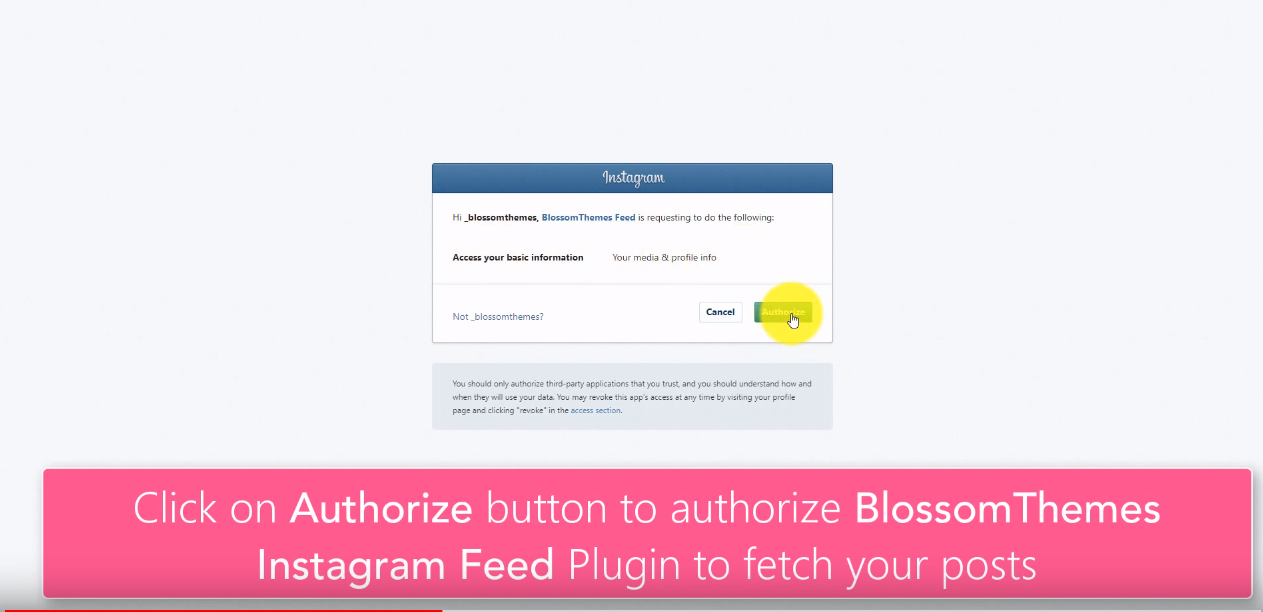 Copy the Access Tokens by clicking on the Copy button

Now, Paste the access tokens into the BlossomThemes Instagram Feed plugin dashboard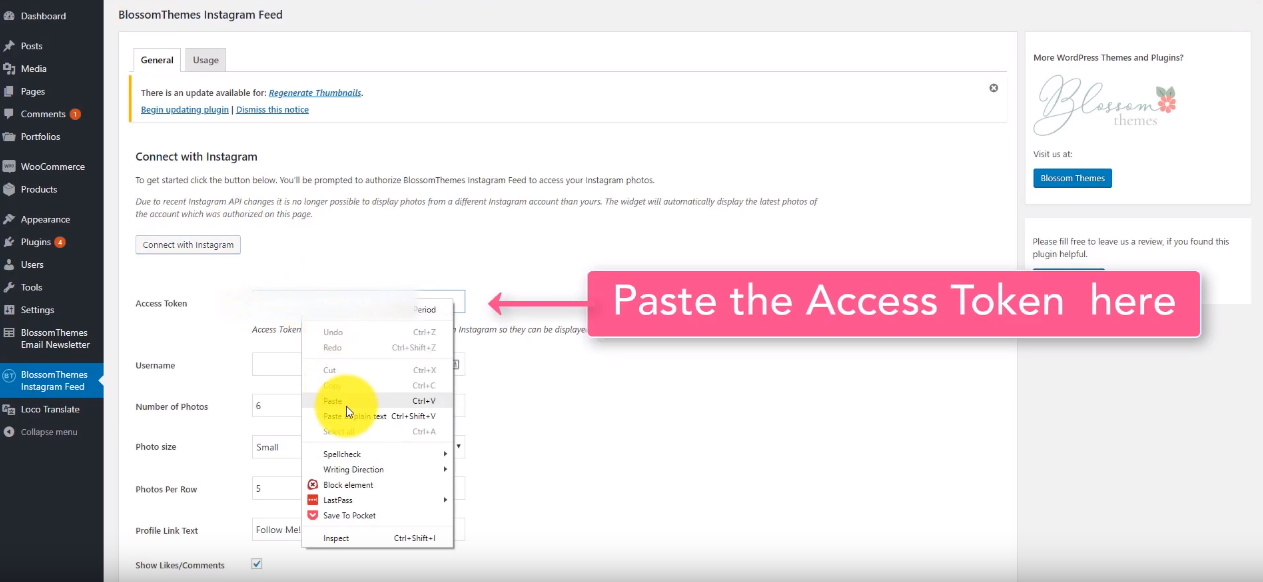 Enter your Instagram username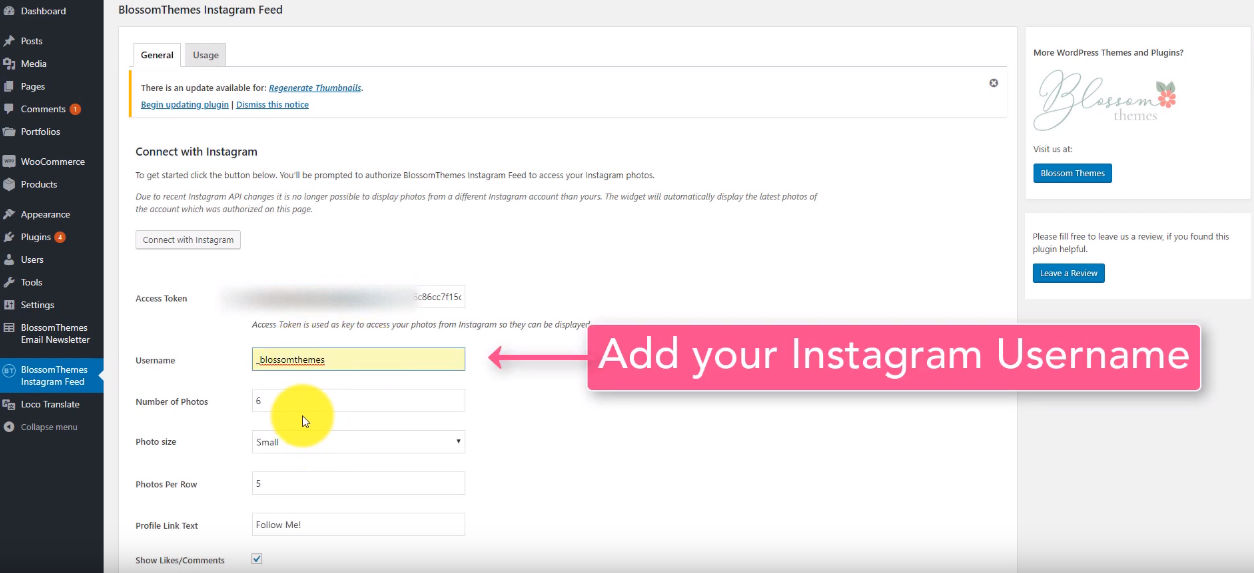 Enter the number of photos you want to display, select the photos to display size from the drop-down, number of photos per row, profile link text, and select whether you want to display Likes/Comments.
Click on Save Changes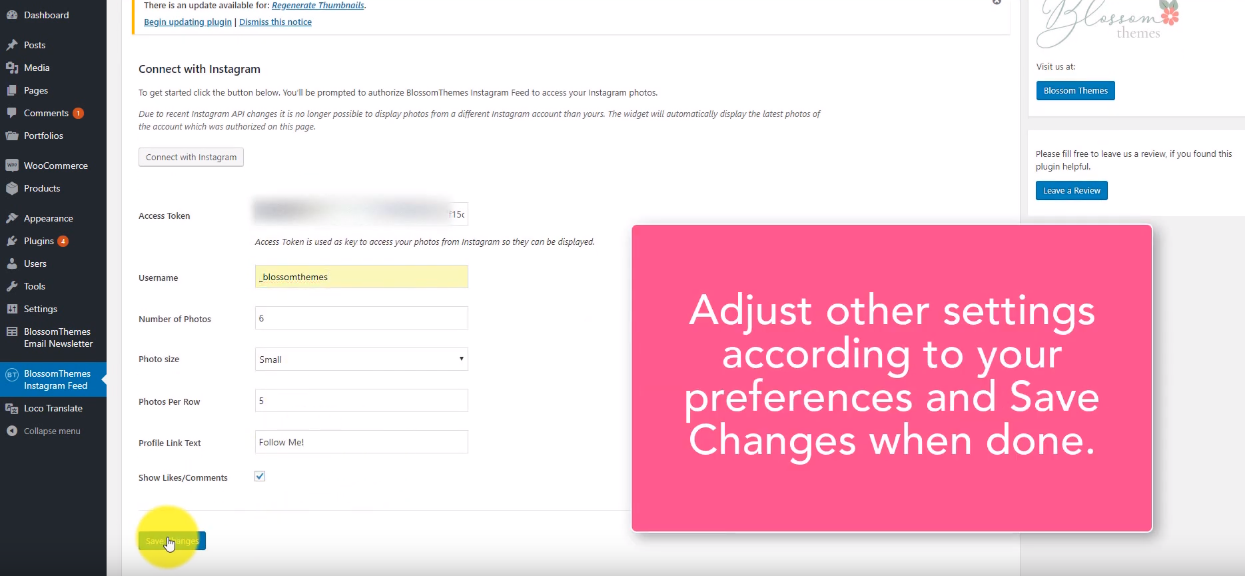 Note: You might notice that sometimes, your Instagram section is not displaying your photos. It occurs because the Instagram access tokens get expired after a certain period of time. If you face the issue, please follow the above steps and set up your Instagram settings again. It will solve your issue.
If you constantly face Instagram authentication issue, please deactivate the BlossomThemes Instagram Feed and delete it.
After that, please download the Instagram plugin from this link – https://blossomthemes.com/wp-content/uploads/2019/04/blossomthemes-instagram-feed-3.0.0.zip
After the download is finished, upload the plugin via Admin Dashboard > Plugins > Add New > Upload and then activate the plugin.
In this plugin, you just need to add the username, no authentication is needed.