Please refer to the video or follow the below steps to configure the Footer Settings.
Go to Appearance > Customize > Footer Settings
You can enter your own custom copyright text in the Footer Copyright Text Section. Use "[the-year]" and "[the-site-link]" shortcode to display the current year and the site link respectively.
Enable Hide Author Link to hide the author link area.
Enable Hide WordPress Link to hide the WordPress link area.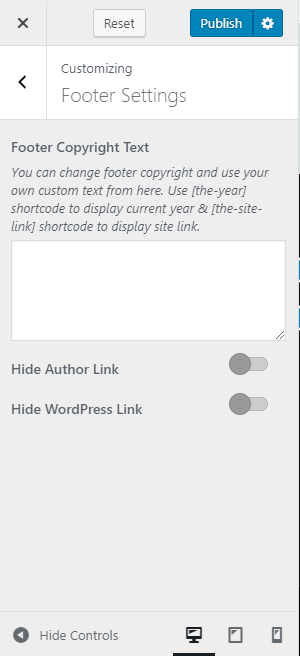 Updated on