Please refer to the video or follow the below steps to configure the Misc Settings.
Go to Appearance > Customize > General Settings > Misc Settings
Enable Admin Bar to show the admin bar while logged in.
Enable Lightbox if you want to display the larger version of images without leaving the current page when the users click on an image on your website.
Enable Header Search to show the search form in the header.
Enable Sticky Header to stick the header at the top of your site.
Enable Last Widget Sticky to stick the last widget in the sidebar.
Enable Drop Cap to show the first letter of word in page/post content in drop cap.
Enable Dark Mode Enable to show dark mode enable the option on the homepage. Dark mode makes the background dark and lightens the text.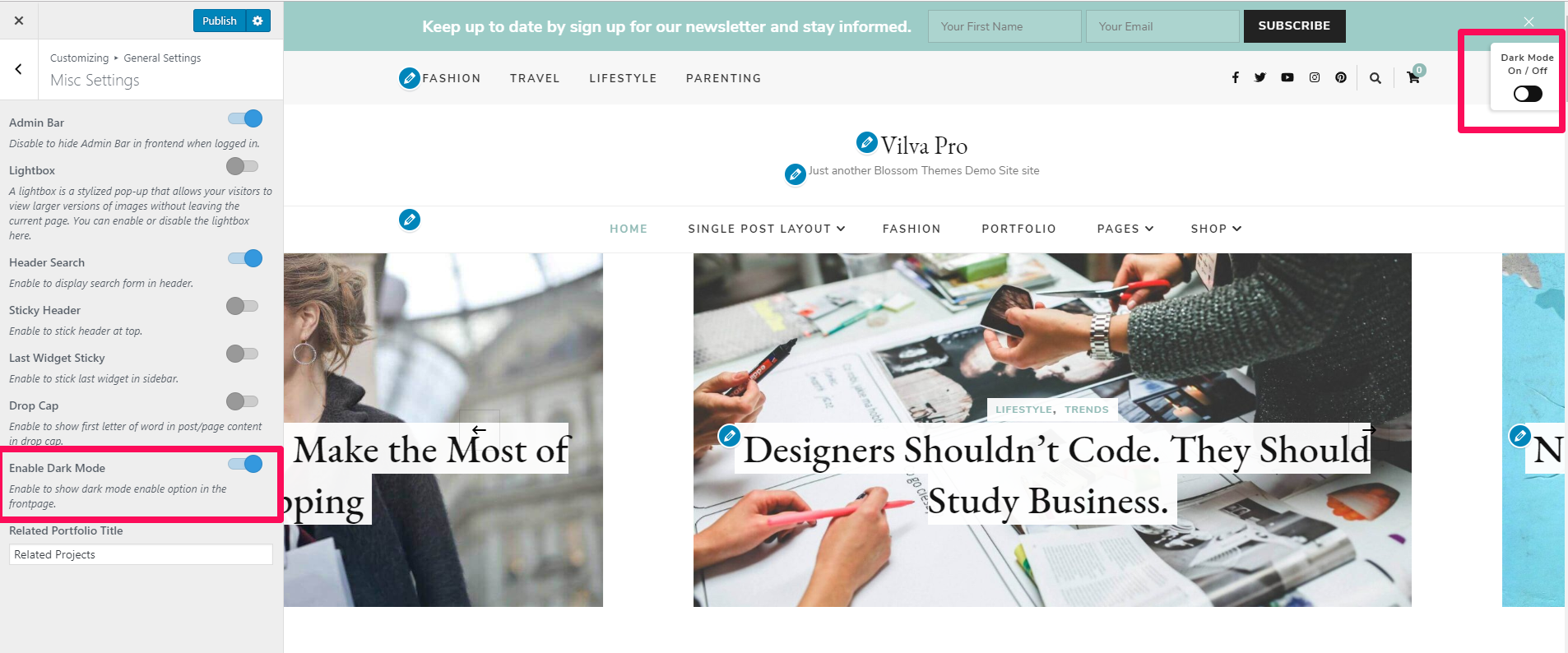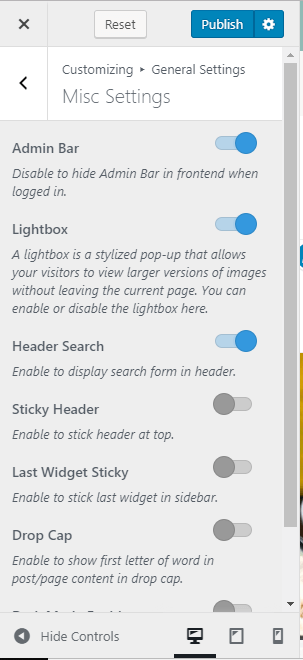 Updated on