Please follow the below steps to configure the News Ticker Section.
Go to Appearance > Customize > Frontpage Settings > News Ticker Settings
Enable News Ticker Section to display News Ticker section on the homepage. (Blue is enabled)
Enter News Ticker Label.
Choose Post Type.
Choose the number of post to display on the News Ticker Section of the homepage.
Click Publish.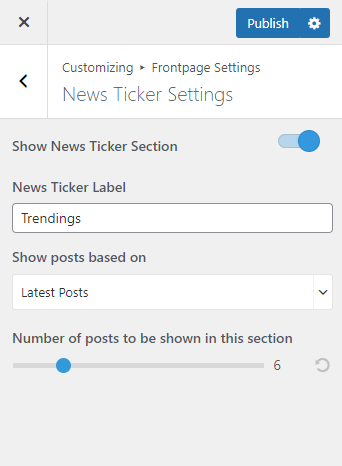 Updated on