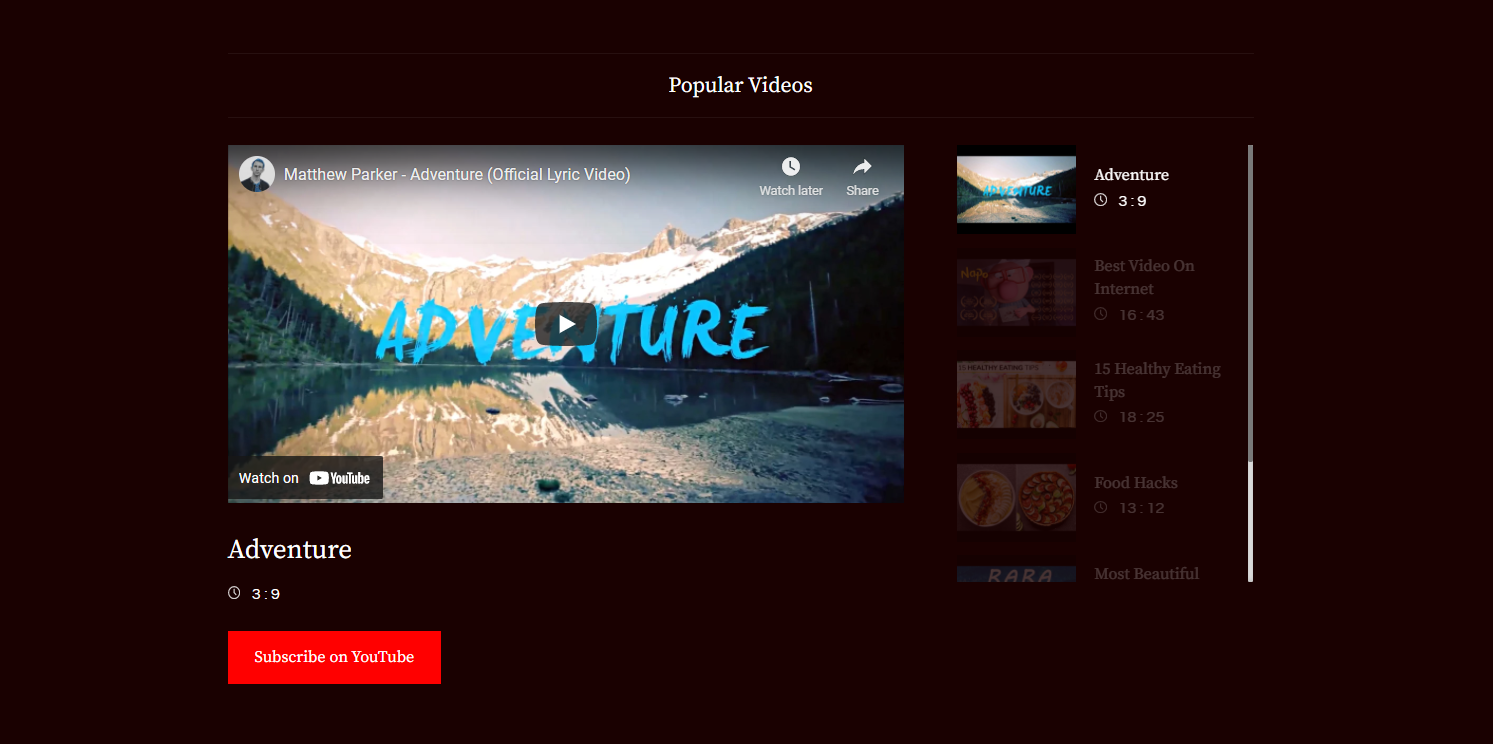 Please follow the below guidelines to configure Video Section:
Go to Appearance > Customize > Frontpage Settings > Video Section.
Enter the Section Title.
Click Add new video. ( you can add as many videos as you desire.)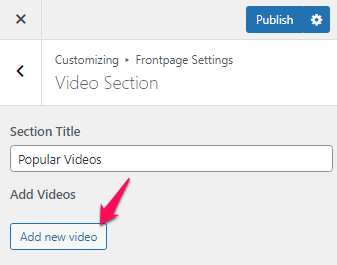 Enter the Title of the video.
Enter the URL of the video.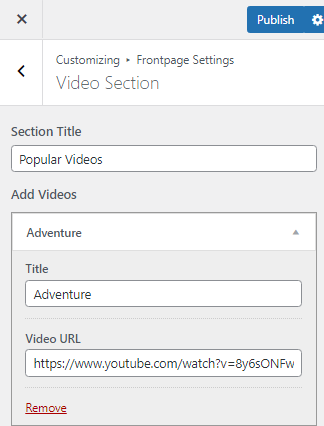 Enter the Button Label.
Enter the Button Link.
Enable/Disable to open link in new tab. (Blue is enabled)
Choose Section Background Color
Choose Section Text Color
Click Publish.

Updated on