You can sort the homepage section in the order you want by using this setting.
Please follow the below steps to sort the homepage of your website.
Go to Appearance > Customize > Frontpage Settings > Sort Front Page Section
Drag the homepage sections to sort them as per your wish.
Click on the eye icon to disable or enable the home page sections.
Click on Publish when you are done.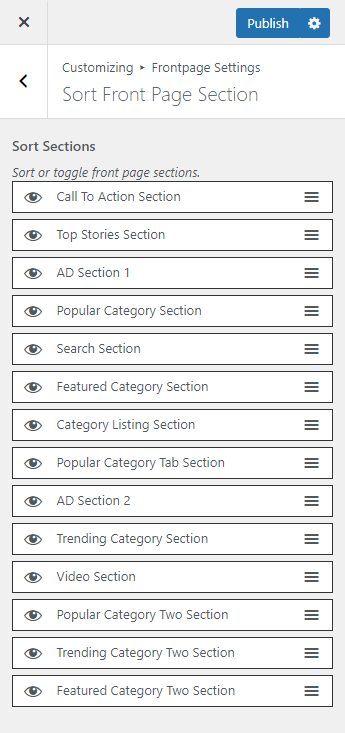 Updated on