You can enable or disable a homepage section and also sort the order of the sections in the Blossom Travel Pro theme. You can either refer to the video or follow the instructions below.
Go to Appearance > Customize > Front page Settings> Sort Frontpage Section
Click on the eye icon at the beginning of a section name to enable or disable the section.
Drag the sections up and down to arrange them.
Click Publish.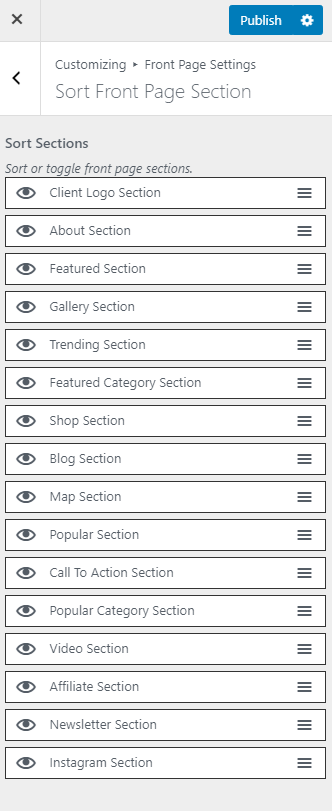 Updated on