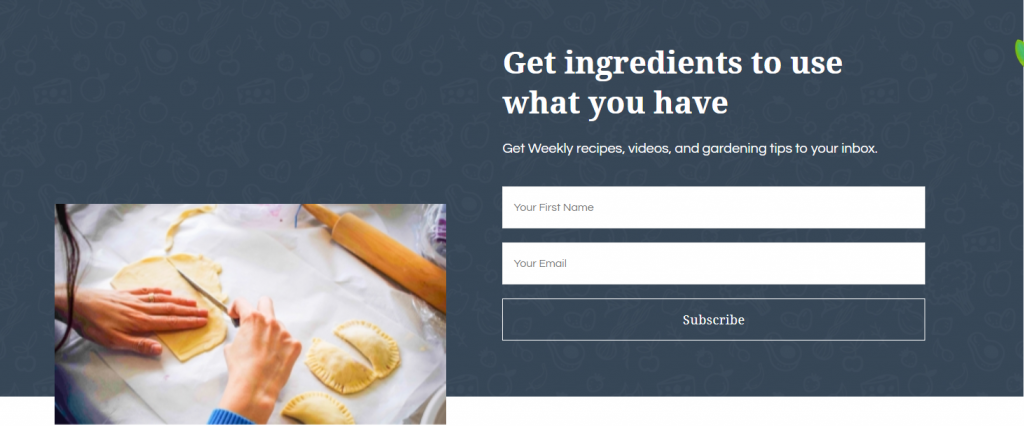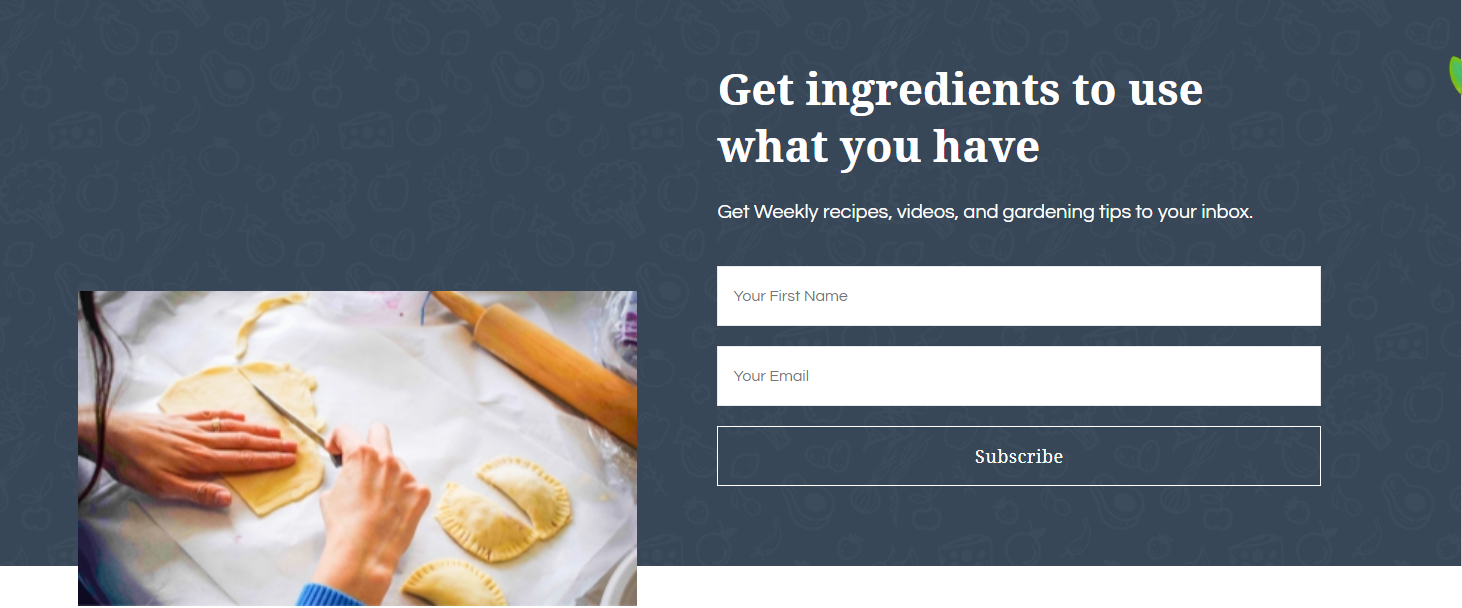 Note: If you have added a video, the image will not be displayed. You can either use an image or a video in the banner section at a time. In the mobile view, the video will not be displayed to save bandwidth, instead, the fallback image will be displayed. So we recommend you to add a banner image as well.
To add a newsletter to the banner, you will have to first create the newsletter.
You need to have BlossomThemes Email Newsletter plugin installed and activated for this setting.
You can add a subscription form on the newsletter section of your website from here. To add a newsletter, you need to create a newsletter first and copy & paste the newsletter shortcode.
Creating Newsletters
Go to BlossomThemes Email Newsletter > Add New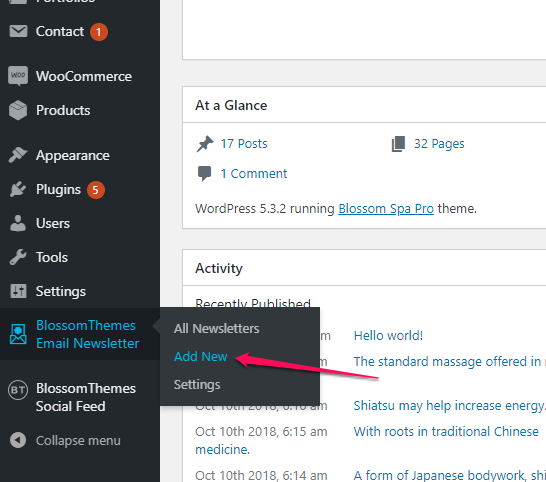 Enter the title for the newsletter.
Select the options on the Field Settings. Select "Name and Email" if you want users to enter their Name and Email to subscribe to your newsletters, otherwise select "Email".
Enter Name and Email placeholder.
Enter the label for Submit button.
Enter Form note. The note will be displayed below the Title.
From the Appearance Settings, edit the appearance of the newsletter form.
Click on Publish to create the newsletter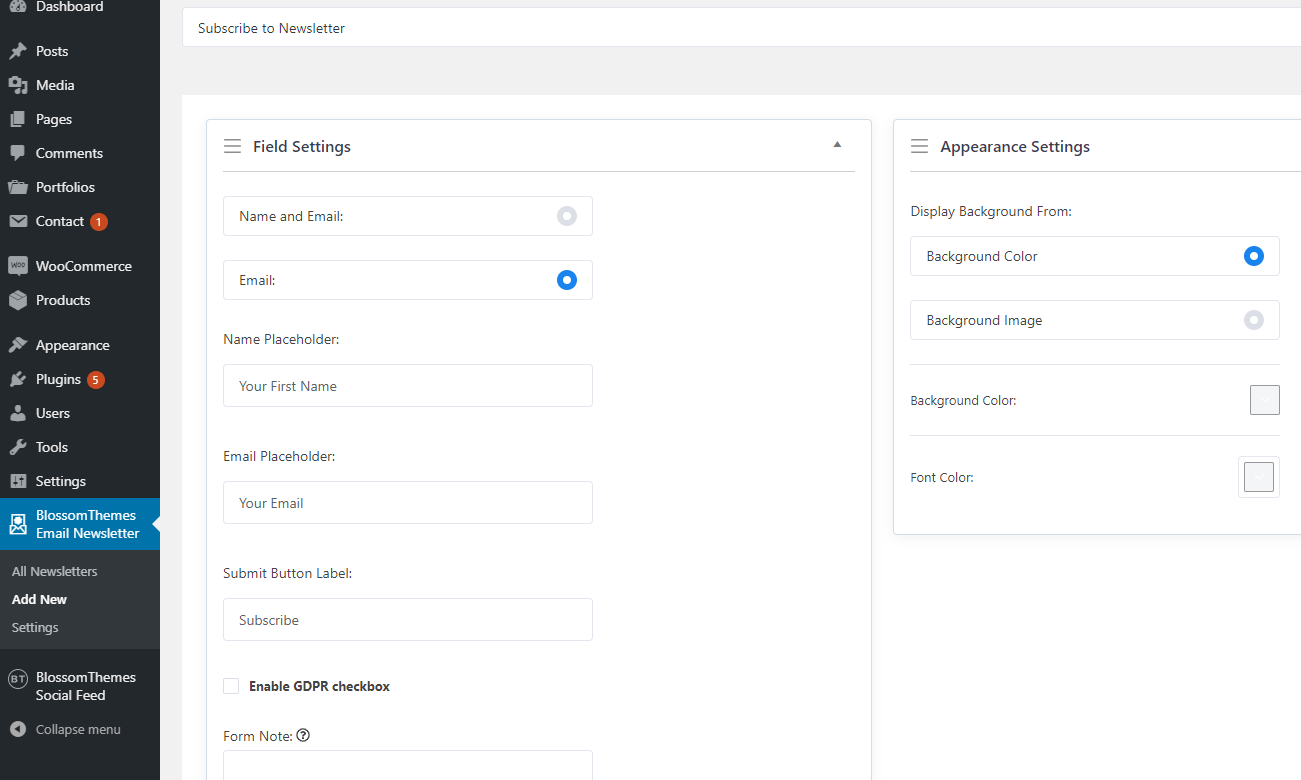 Configuring Newsletters
Go to BlossomThemes Email Newsletter > Settings
Select the email platform.
Enter the API key of the email platform.
Select the mailing list in the List Id field.
Select whether to display Popup text of Page when a visitor subscribes to your newsletter. If you select popup text, enter the message. If you select page, select the page you want to show.
Click Save Changes.
Adding Newsletter on the Newsletter section
Go to Appearance > Customize > General Settings > Newsletter Settings
Enable Newsletter Section. Blue is enabled.
Enter the shortcode of the newsletter form you want to show. You can find the shortcode on the left-hand side of the newsletter.
Click Publish.

Go to Appearance > Customize > Front Page Settings > Banner Section.
Choose Static/Video Newsletter Banner in the Banner Options.
Click on Select video to upload the video of your choice in the Banner Section or you can also add the Youtube URL for a video.
If you want to display a static image, click on Add New Image to upload the desired image on the banner section.
Upload an image for the Background of the Banner.
Enter the Newsletter Shortcode to display the Newsletter on the banner section.
Click Publish.

Updated on