You can display Recipe Courses, Recipe Cooking Methods, Recipe Cuisines, Recipe Keys and Recipe Tags on a page. To do so, you will have to set the page template on its respective pages.
Go to Admin Dashboard > Pages > Add New.
Enter the title of the page and select the page template.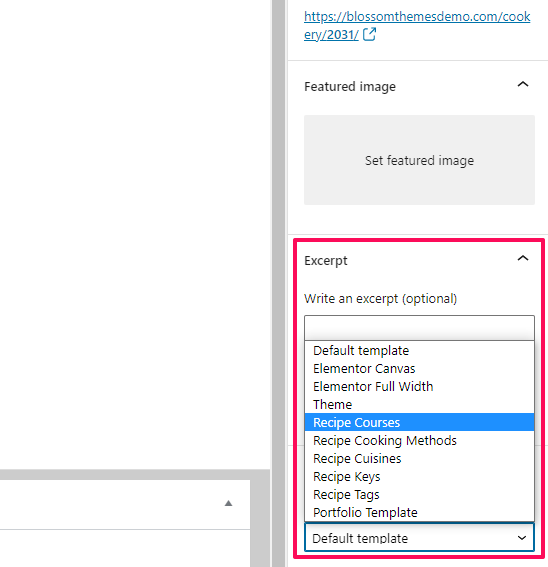 On Recipe Page templates, all your recipes assigned to that specific recipe taxonomy are displayed. For example, on recipe courses page templates, you can see all the recipes of different courses. Here's the demo link- Recipe Courses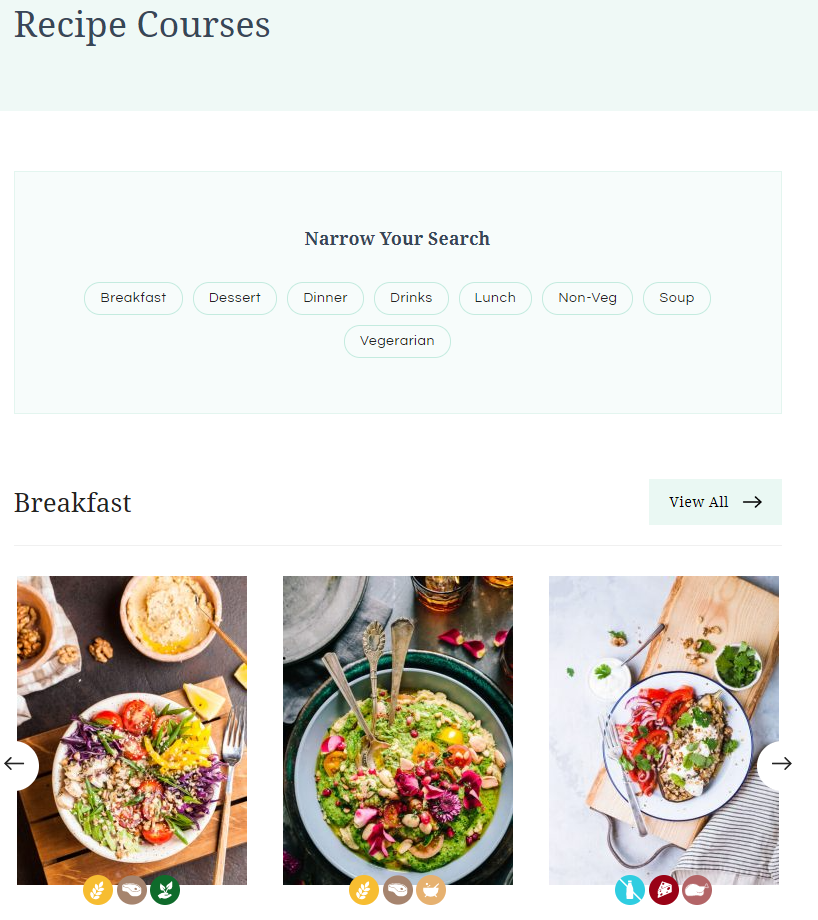 Updated on