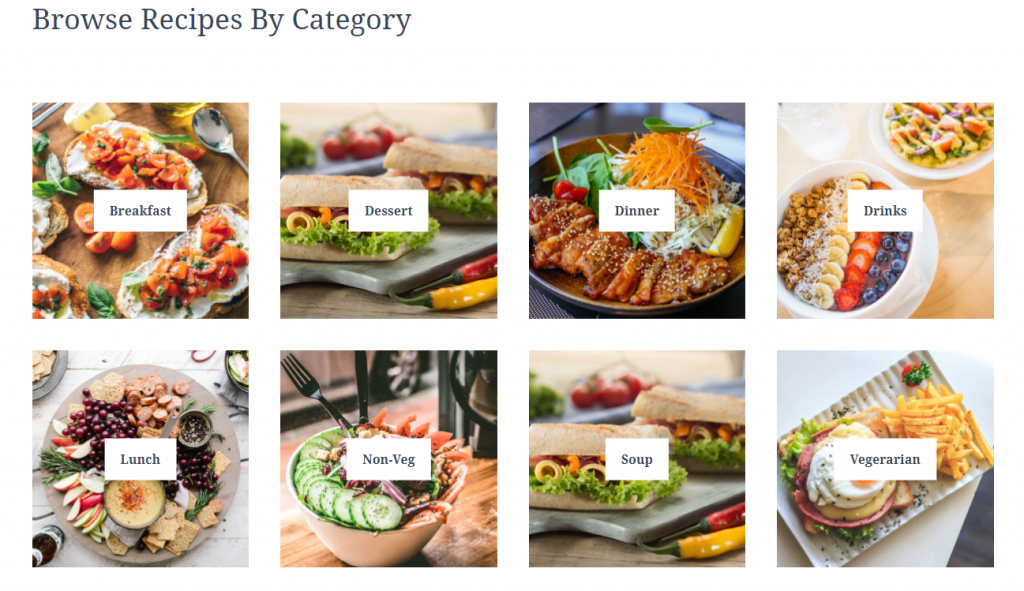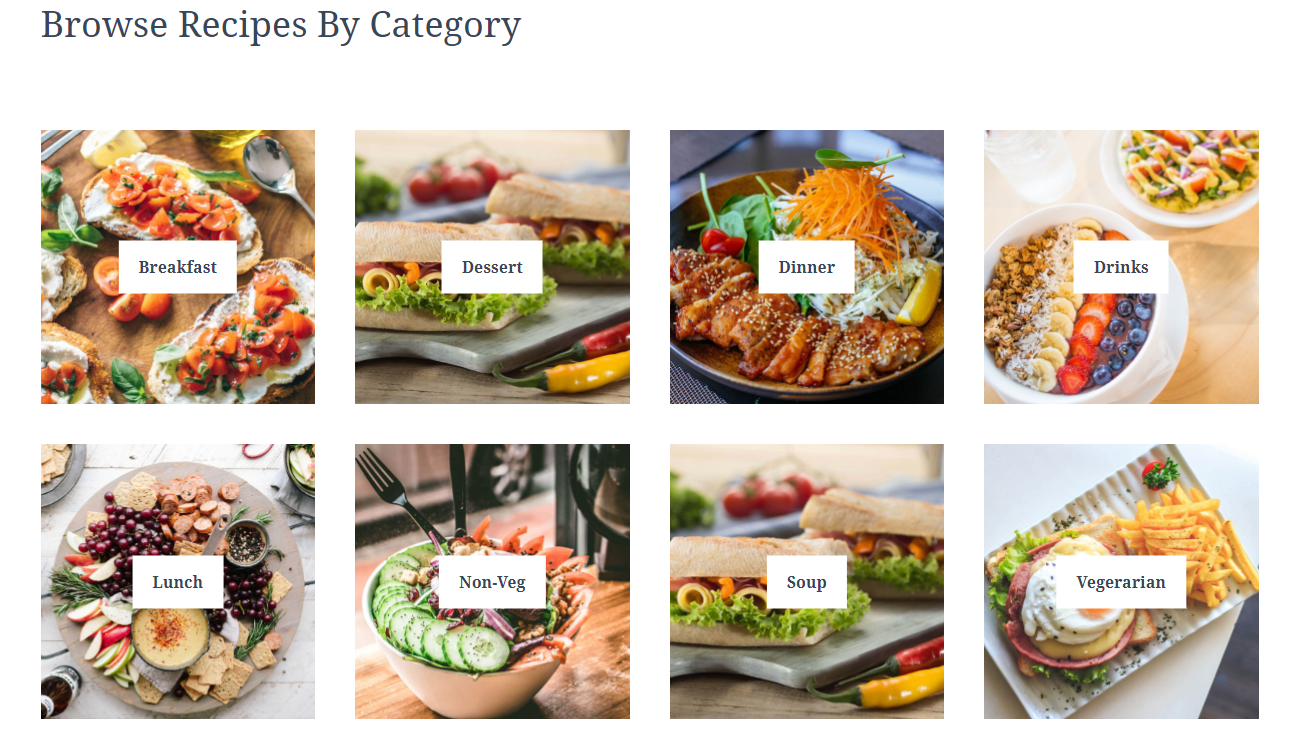 Here you can display a category of recipe posts. To configure this section you will have to first create recipe course, cuisines or cooking method.
Go to Admin Dashboard > Recipes > Courses.
Enter the Name, Slug, Description, Taxonomy Color, upload Taxonomy Image and Taxonomy SVG Icon.
Click on Add New Course.
You can follow the same steps to create recipe cuisines and cooking methods.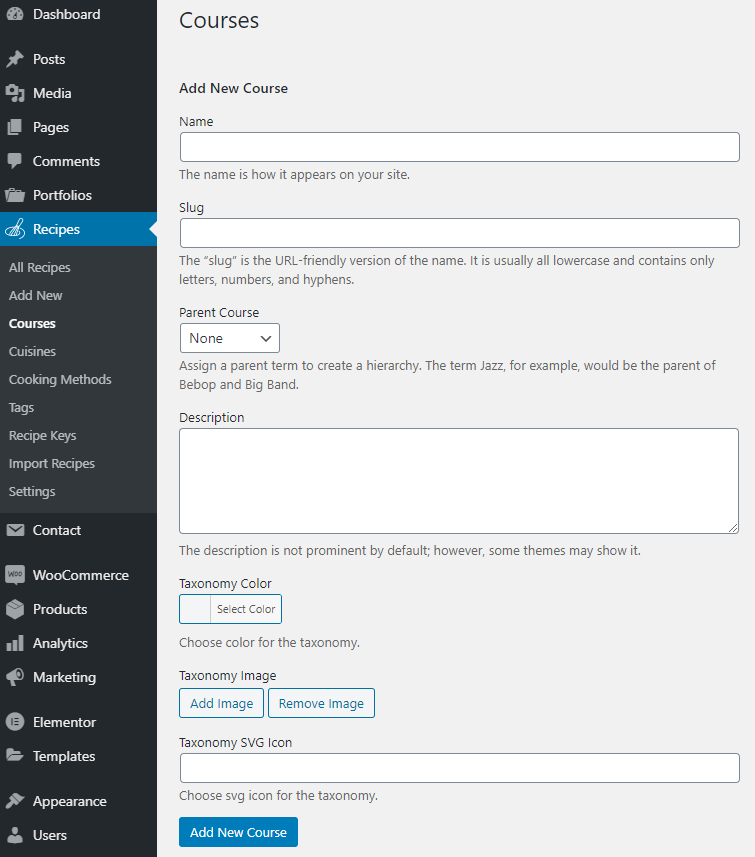 Please follow the below steps to configure the Browse Category Section.
Go to Appearance > Customize > Front Page Settings > Browse Category Section.
Enable the blue button for "Enable Browse Category" to display the Browse Category Section on the homepage.
Enter the Title of the recipe featured section.
Enter the Subtitle of the section.
Select the category Content Style.
Select Recipe Course.
Enable the blue button for Show counts.
Publish the changes.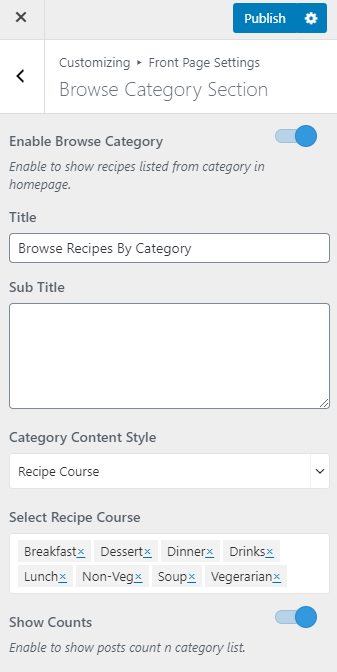 Updated on