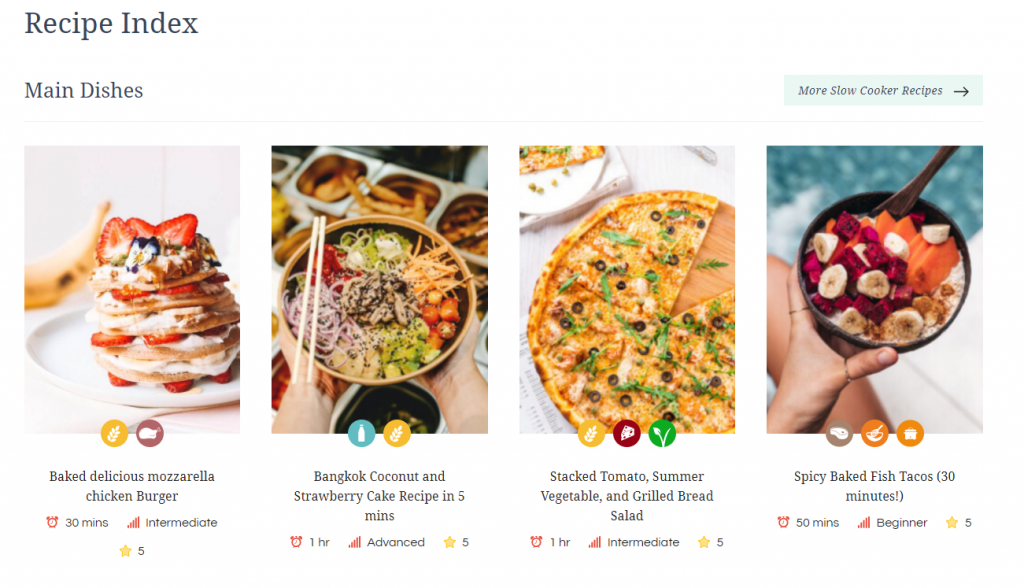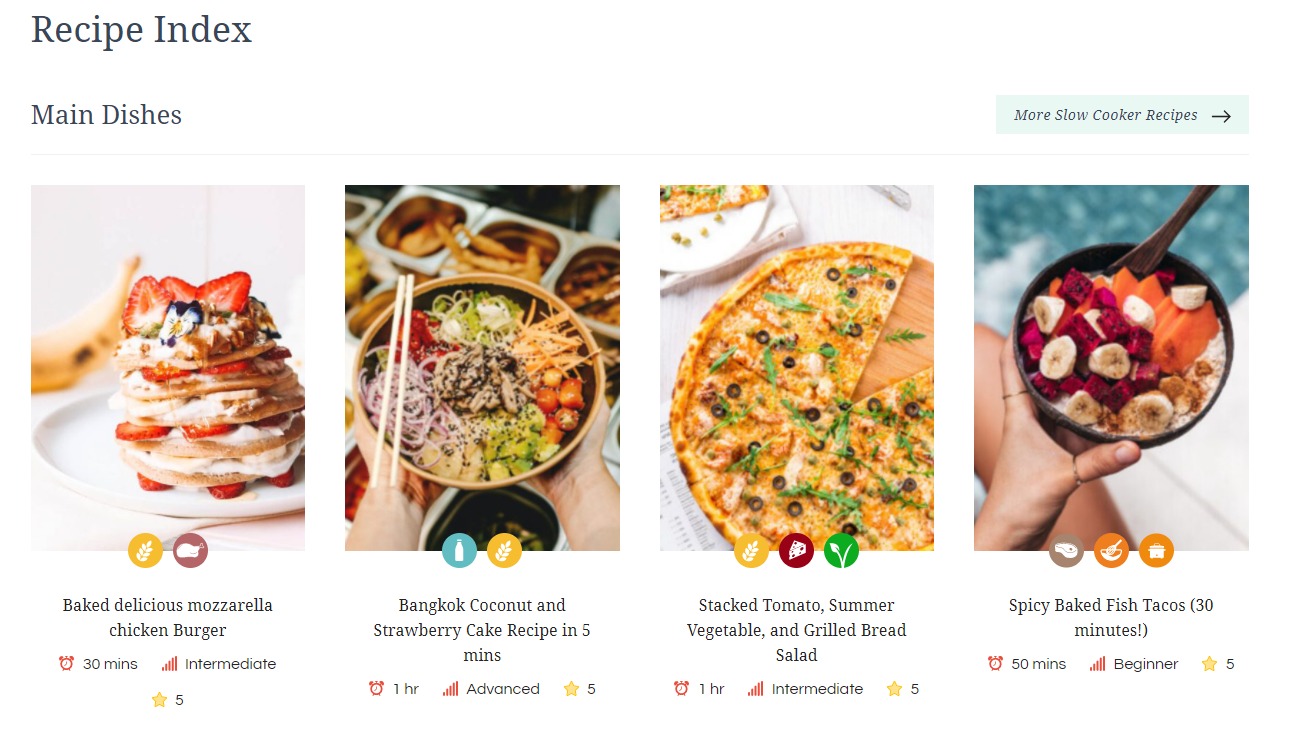 With this setting, you can display recipes on the homepage that are listed on the Recipe Index page.
Please follow the below steps to configure the Recipe Index Section.
Go to Appearance > Customize > Front Page Settings > Recipe Index Section.
Enable the blue button for "Enable Recipe Index" to display the Browse Category Section on the homepage.
Enter the Title of the recipe featured section.
Enter the Subtitle of the section.
Enable/Disable blue button for "Enable Carousel when more than 4 posts".
Click on Add new category

Enter the Section Title, Button Label.
Select the Category.
Select the filter on which the recipes will be displayed on.
Select the number of posts to display.

Publish the changes.

Updated on