Go to Appearance > Customize > General Settings > Misc Settings
Enable Admin Bar to show the admin bar while logged in
Enable Lightbox if you want to display the larger version of images without leaving the current page when the users click on an image on your website
Enable Last Widget Sticky to stick the last widget in the sidebar
Enable Drop Cap to show the first letter of a word in page/post content in drop cap
Enable Single Meta Sticky to set meta as sticky for posts.
Enable Shop Page Description to show description on the shop page
Enable the blue button for Enable Elementor Page Builder in FrontPage to override your homepage contents from the elementor page builder.
Enable Portfolio Image Crop to avoid automatic cropping of feature images in the portfolio.
Click on Publish.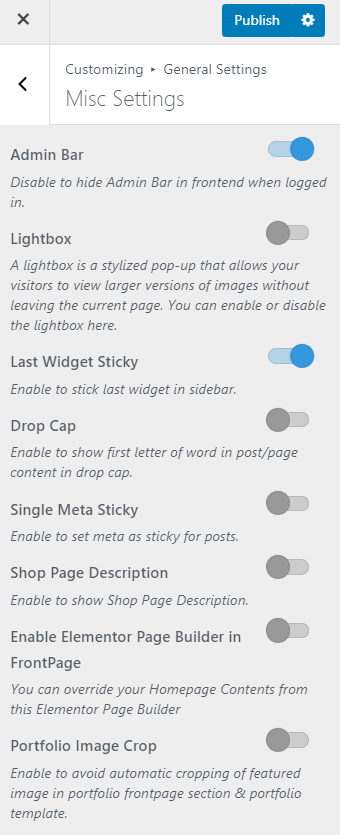 Updated on