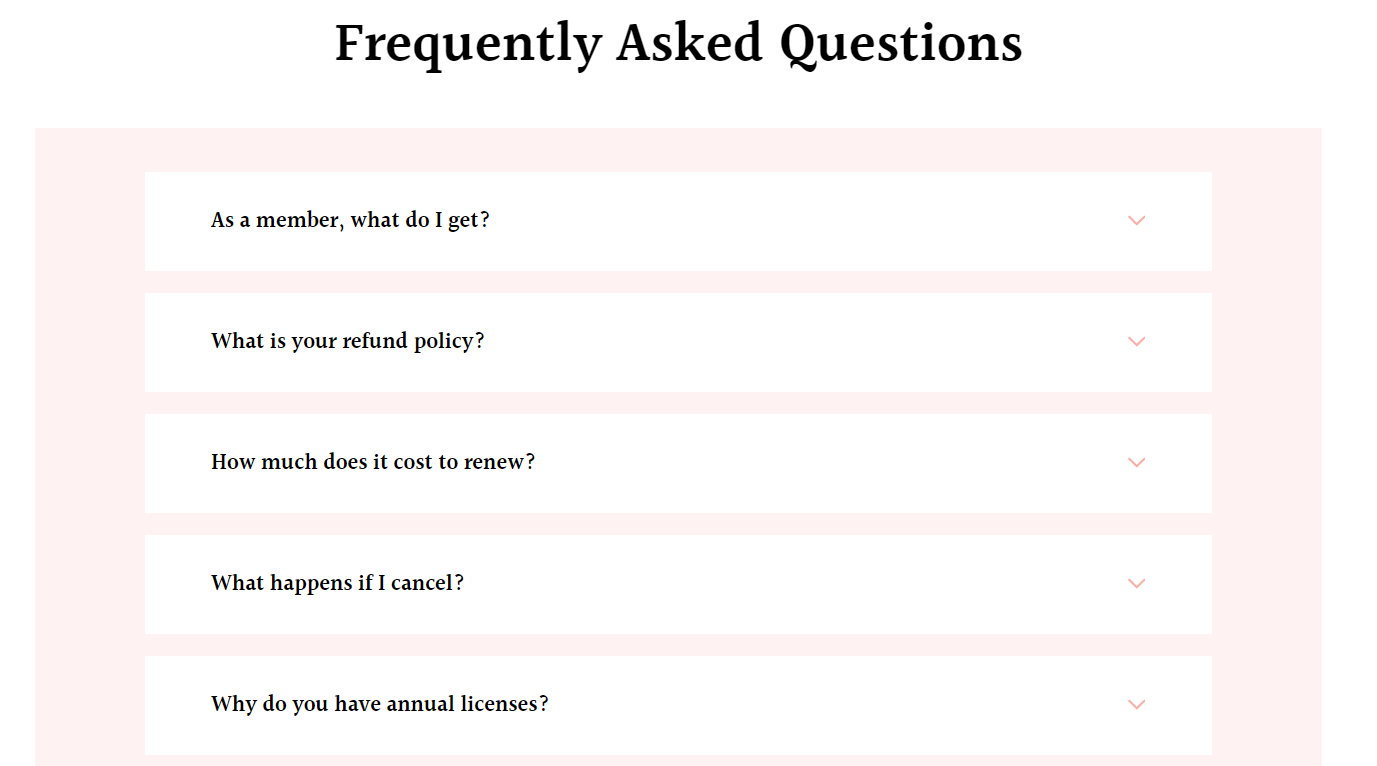 Please follow the below steps to configure the Pricing FAQ Section.
Go to Appearance > Customize > Pricing Page Settings > Pricing FAQ Section.
Click on add a widget and add the Blossom: FAQ
Enter the Section Title.
Click on Add Item and to add faq
Enter the FAQ Title and Description
Publish the changes.

Updated on