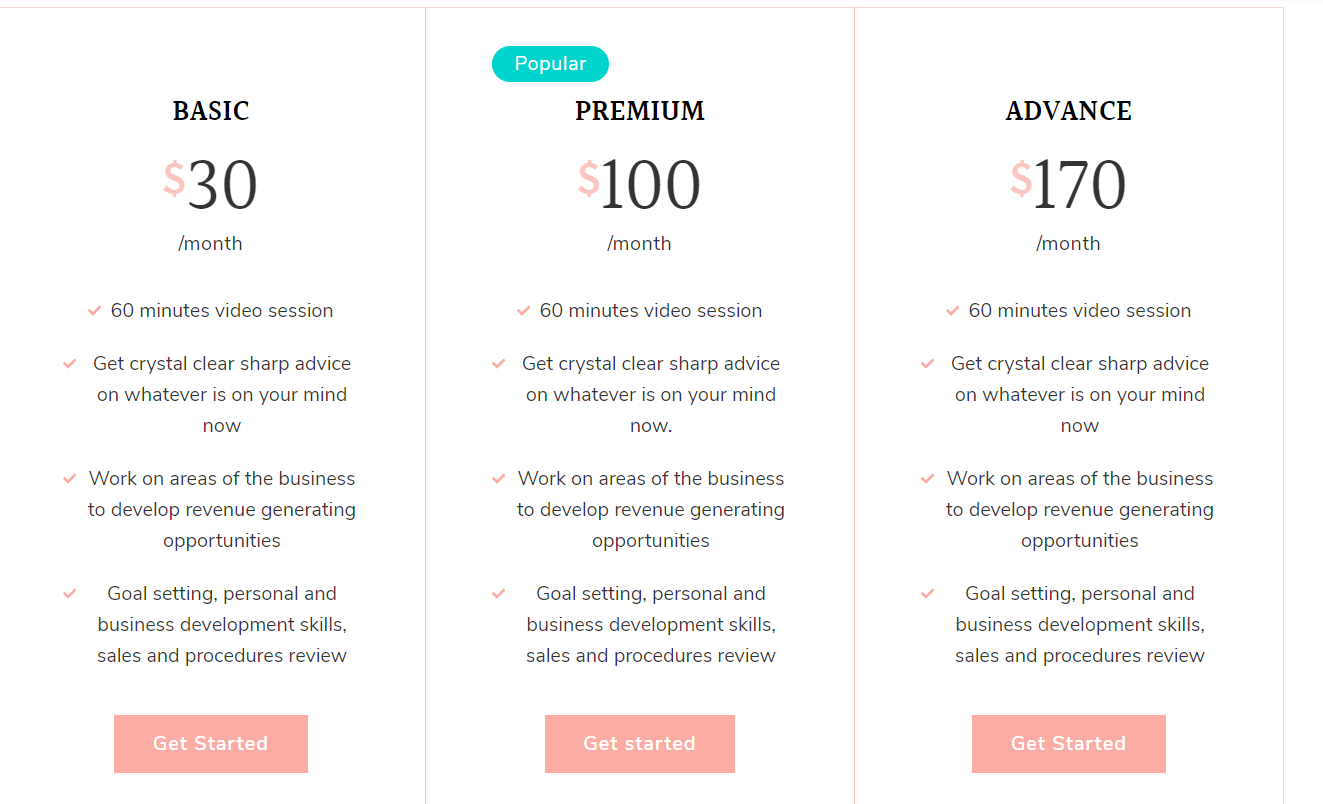 Please follow the below steps to configure the Pricing Main Section.
Go to Appearance > Customize > Pricing Page Settings > Pricing Main Section.
Click on add a widget and add the Blossom: Pricing Table
Select the plan type.
Enter the Title, Currency, Price, Per value, Description.
Click on Add Item and to add features available in the package.
Enter the link in the Featured Link field.
Enter the label in the Label field.
Publish the changes.

Updated on