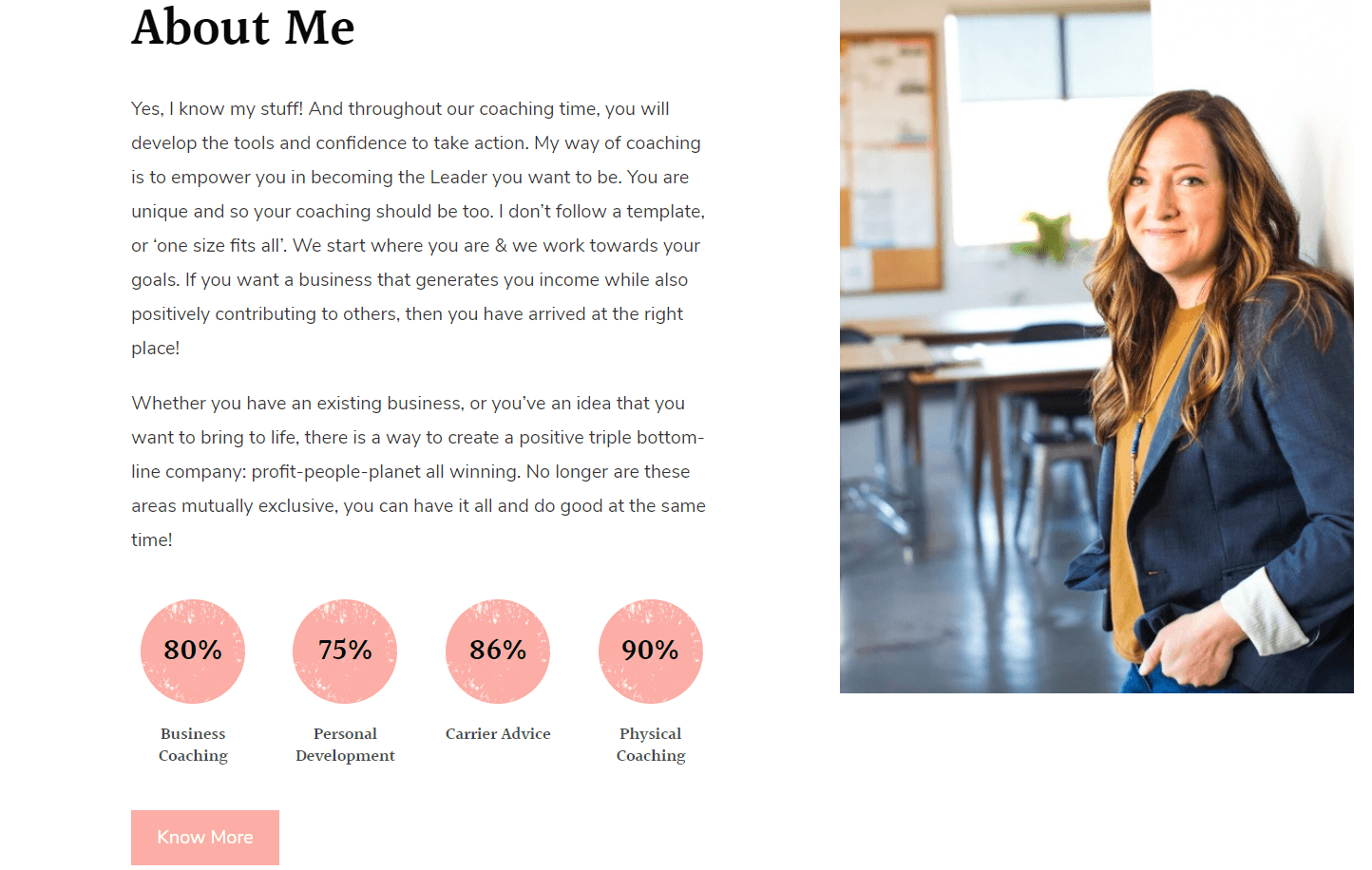 To configure the About me section, you will have to first create the about me page and select the About page template. You can do this via Admin Dashboard > Pages > Add New. Enter the title of the page, select the template, and publish the changes.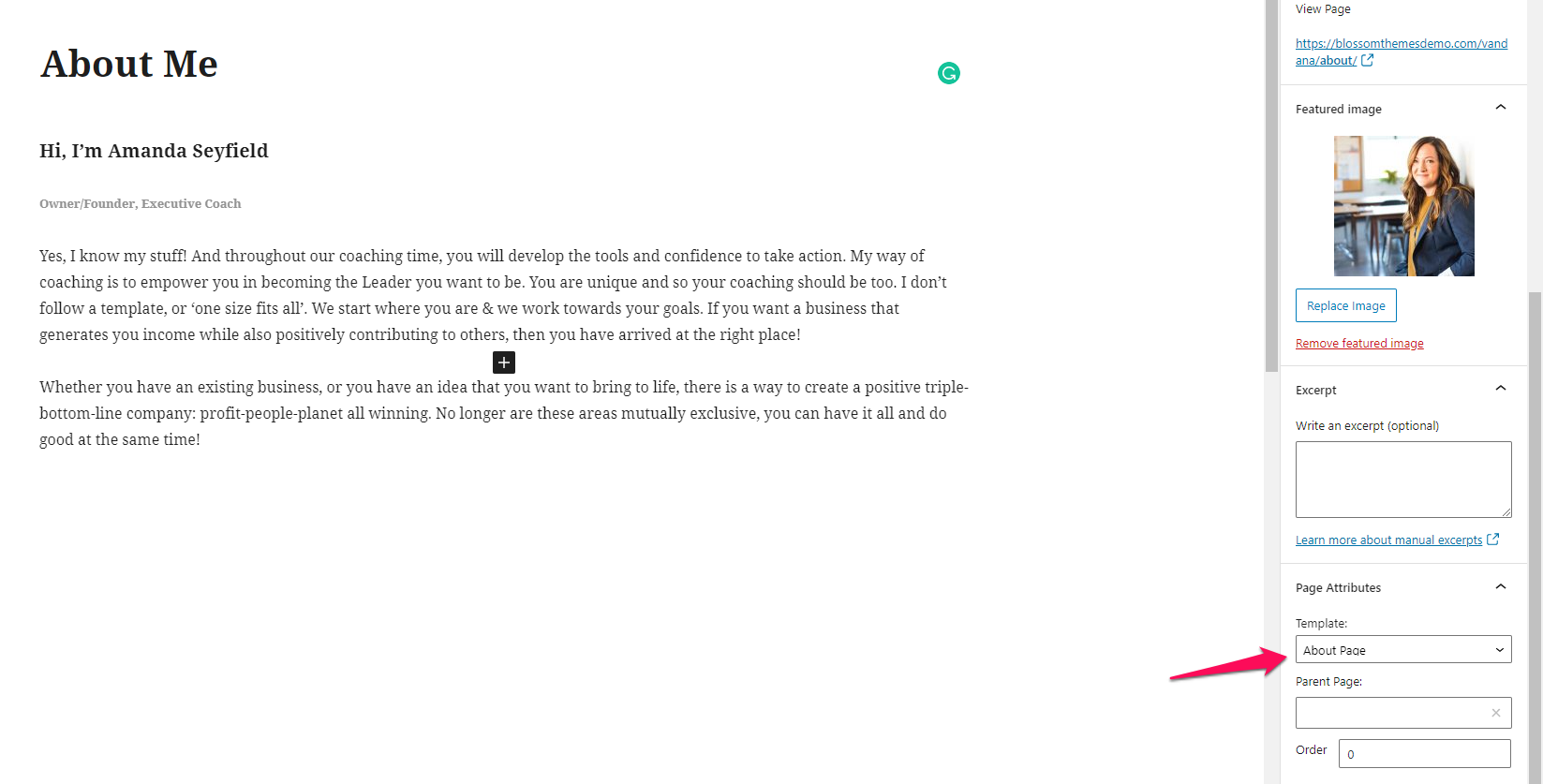 Here, you can also add the information for the counter.  Scroll down the page until you reach the Meta Details section. Here you can add the Subtitle for the page and add a video link.
Also, you can enter the counter name, counter value, and counter suffix in their respective fields.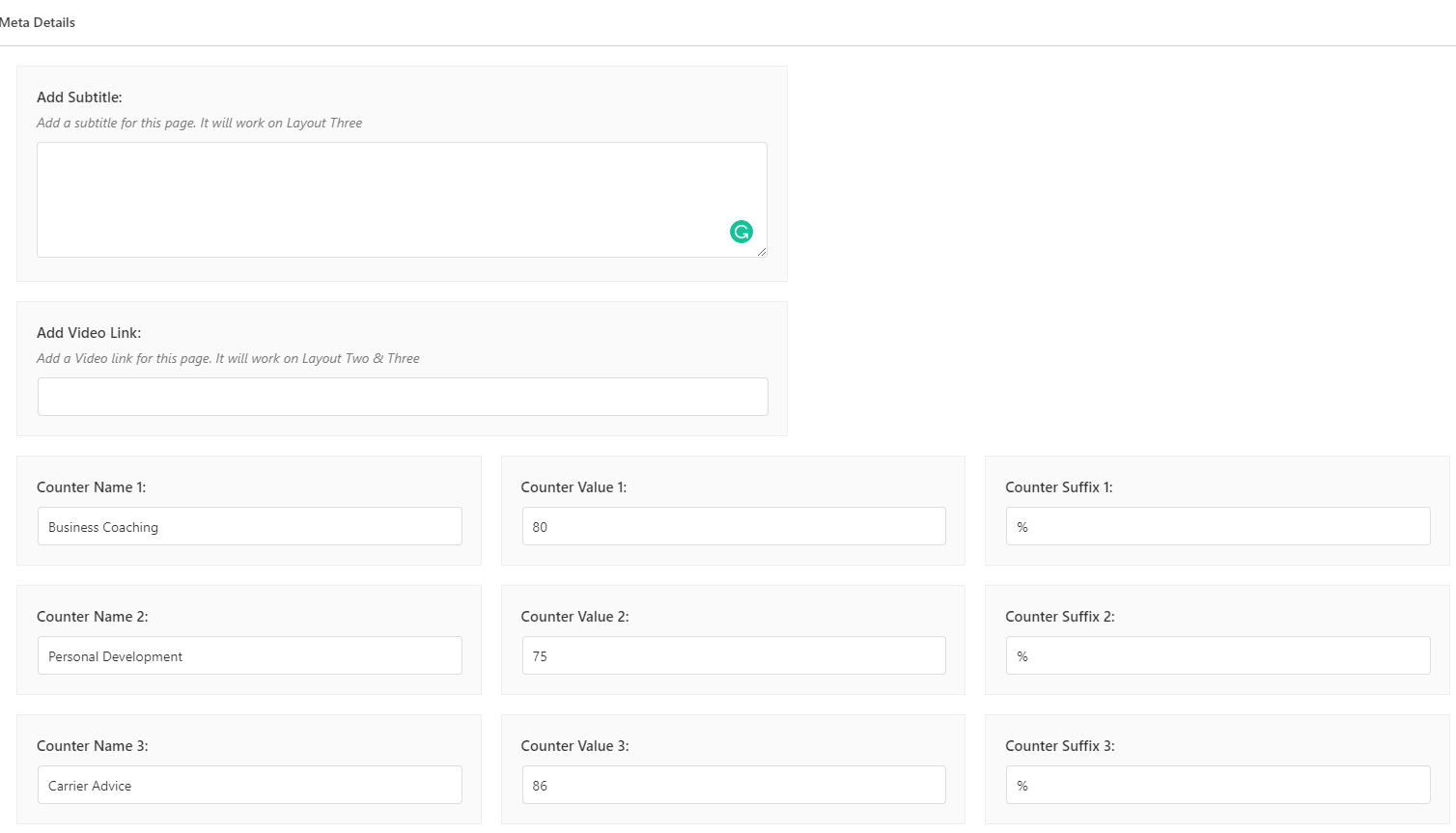 Once you have created the page and set the counter details, you can select this page to display on the About Section. To do so, please follow the instructions below.
Go to Appearance > Customize > Front Page Settings > About Section.
Select the "About me" page in the Select page dop-down option.
Enter the label for the About Read more button.
Select the layout.
Publish the changes.

Updated on